Located in Kalispell Montana outside of Glacier National Park. We enjoyed the peace and serenity right up until July 4th, but more of that in another Post. The campground had a small creek and pond running through it and the kids and parents just loved it.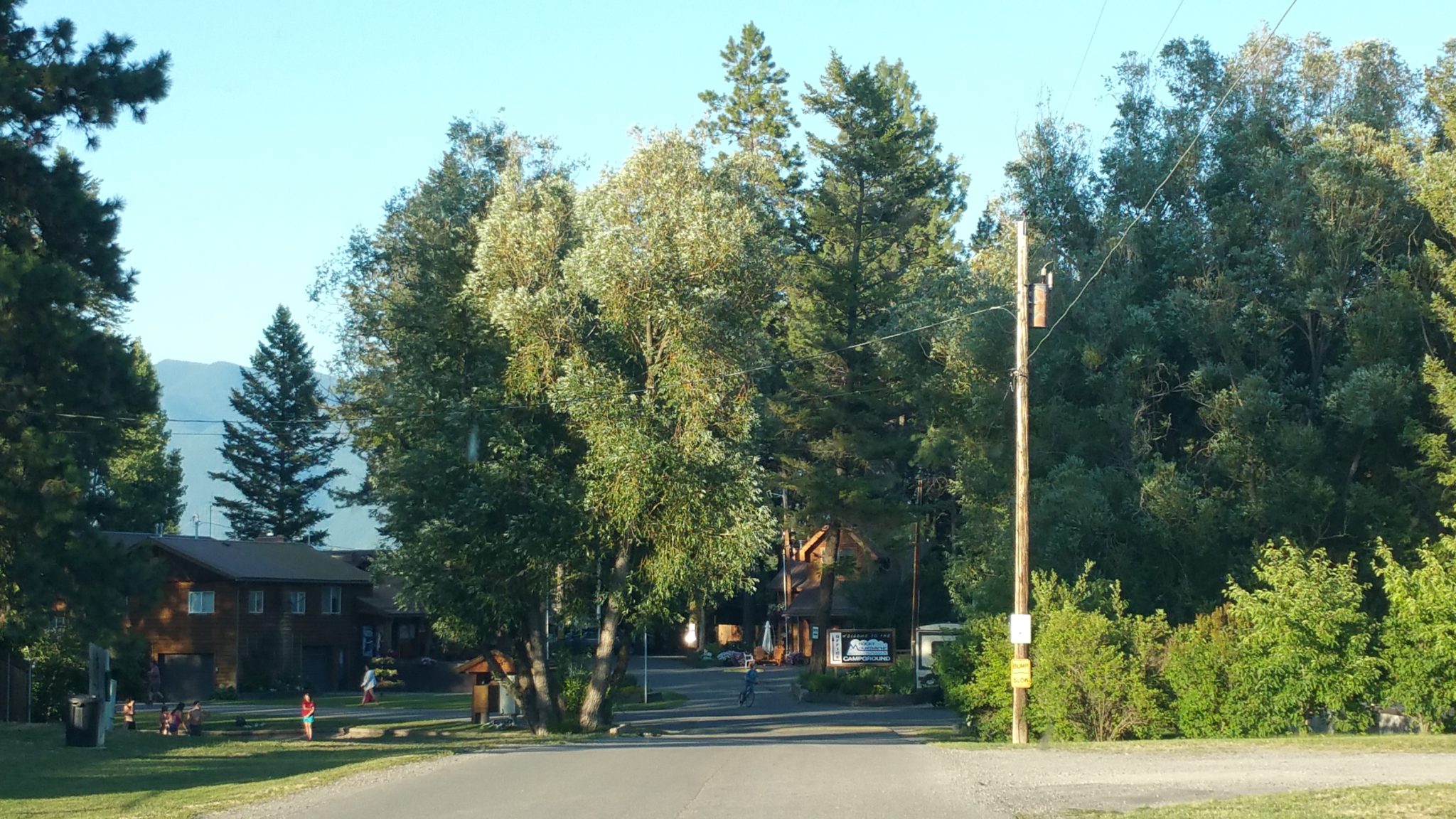 This is as you enter the campground. The people are playing in the creek and Pond. The Previous photo with bridge would be right behind the Bushes lower right. Have to use your imagination to see or go back a photo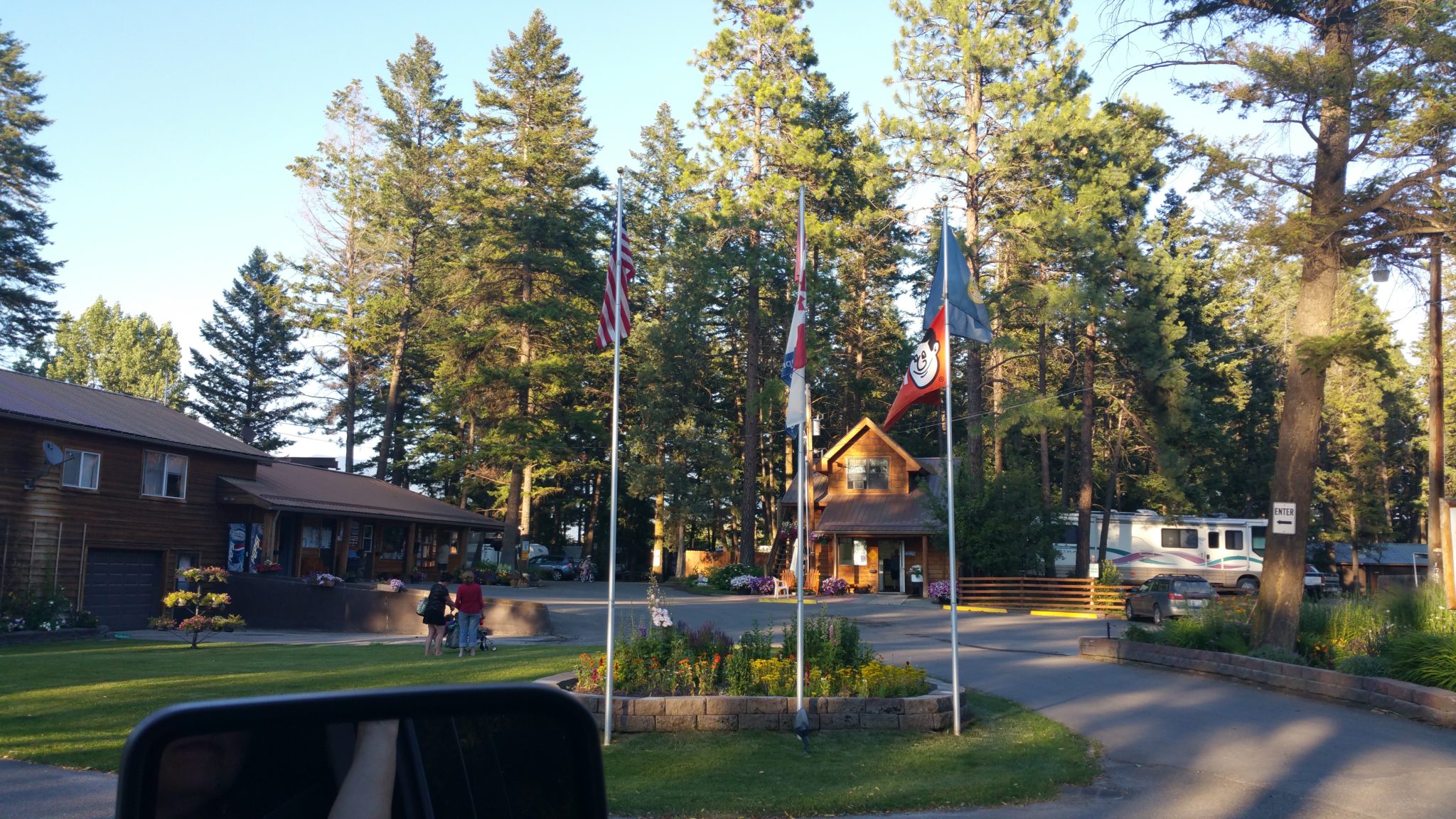 Very rustic and beautiful little campground that had spaces and cabins for all kinds of travelers, including short and long term. The hosts work very hard making it enjoyable for all kinds of adventurers no matter what you show up in or how many are in your group and was incredibly kid friendly to boot.