Stunning Sunset right out the back window of our Rig. Turns out Vermont was having a heat Wave. The temp was a high of 78 degrees that day. Whoa, to give you some perspective it was 109 degrees in Santa Clarita that day. To be Fair they also called it a Indian Summer. Staci was laughing because the News shows were giving all kinds of tips on how to weather the heat. Did you get the pun. Heat, weather, okay I am doing this on lack of sleep . It happens.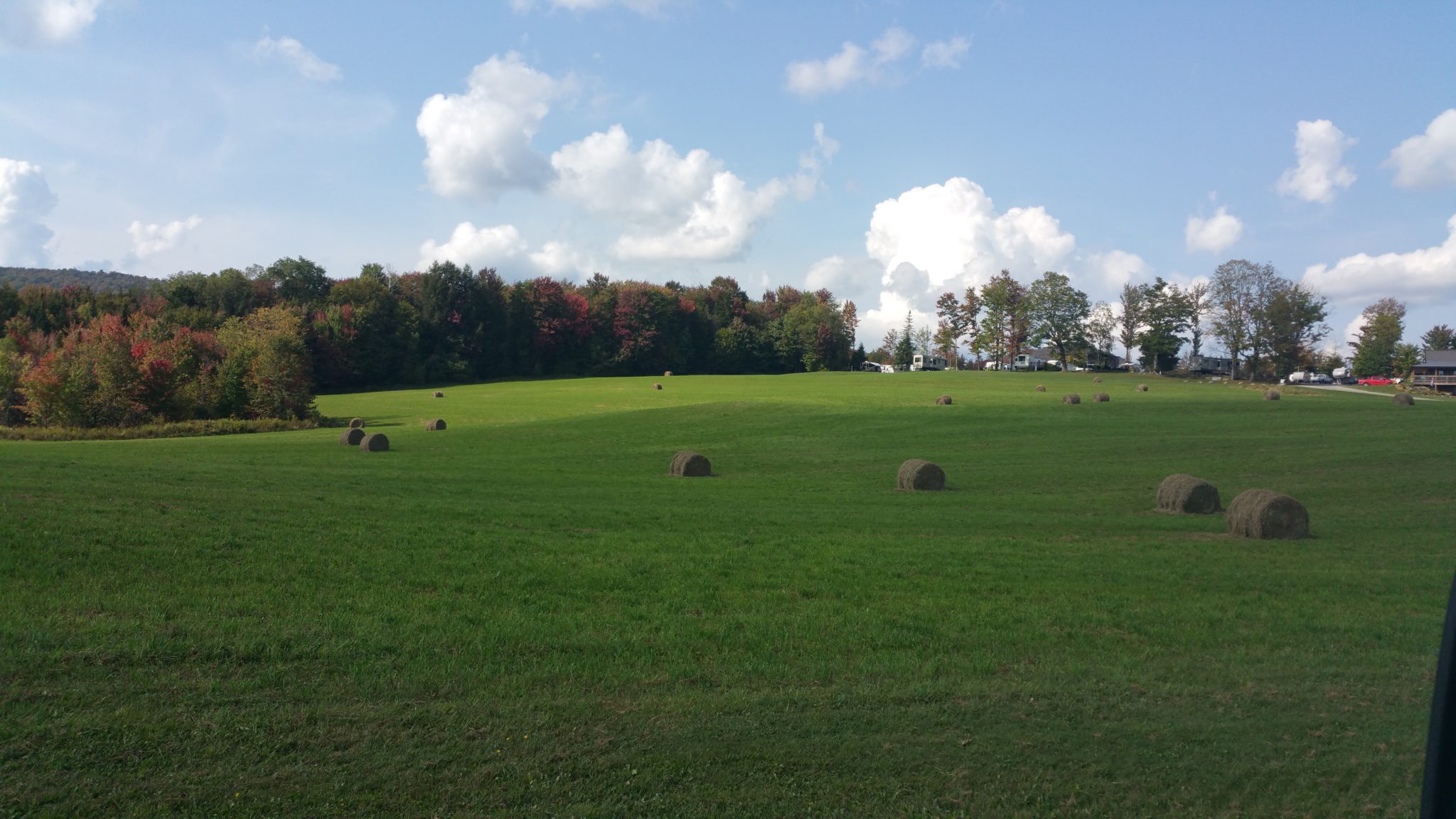 Vermont does have some great Maintained RV parks and we had a fantastic view of the Mountains, leaves changing and Sunsets. You can see our rig Top left. This was the drive up to and into the Park.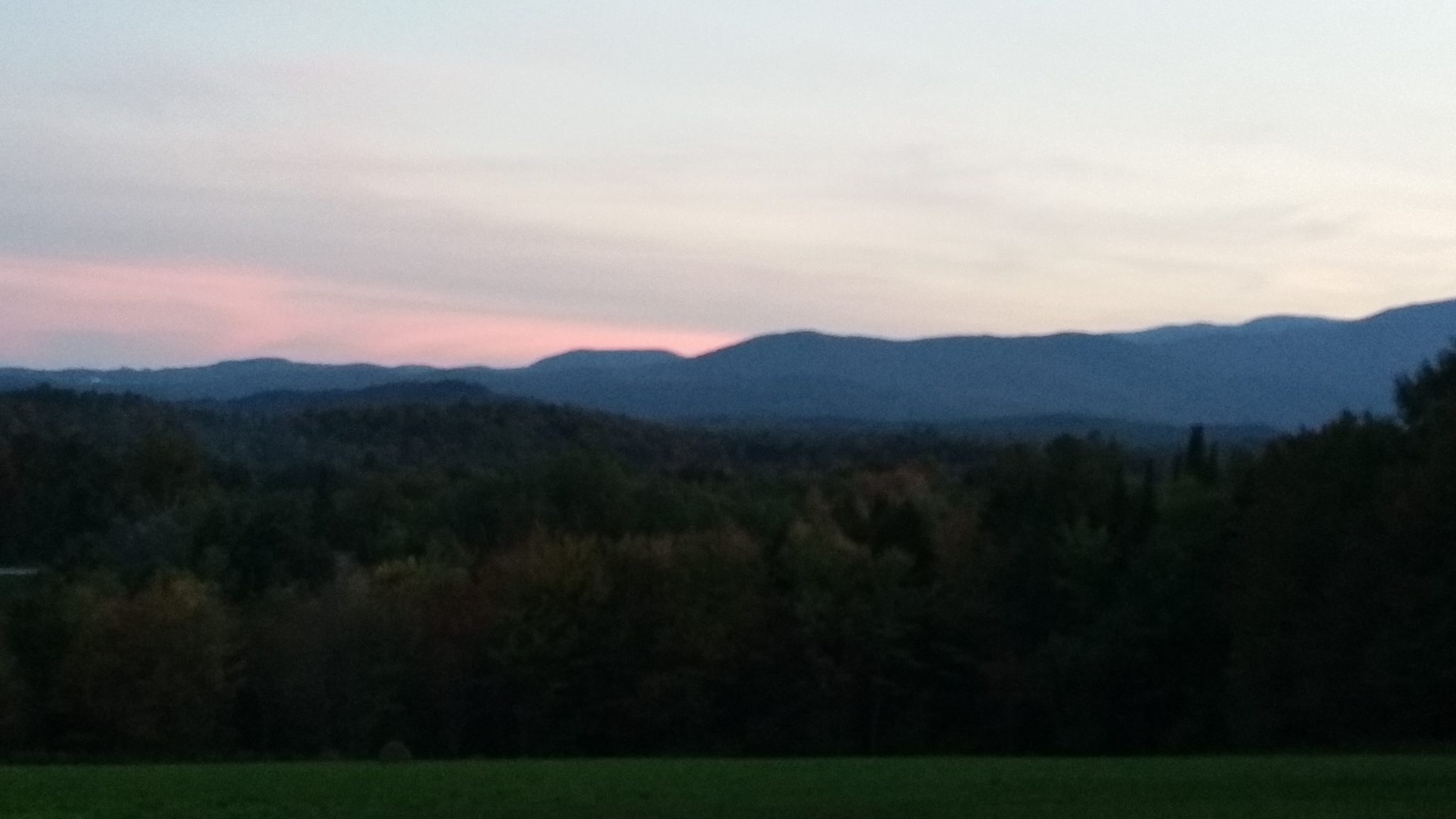 Just another beautiful Sunset with my Baby. This is pretty representative of Vermont and what it looks like. Rolling hills and lots of Trees. Hmmmm maybe the reason New England comes here to look at the leaves. I will have to think on that.
Oh yea Maple goes into the name of everything in Vermont. I think it is a state Law.