Okay the view of the Olympic National Forest in the background from Sequim, Washington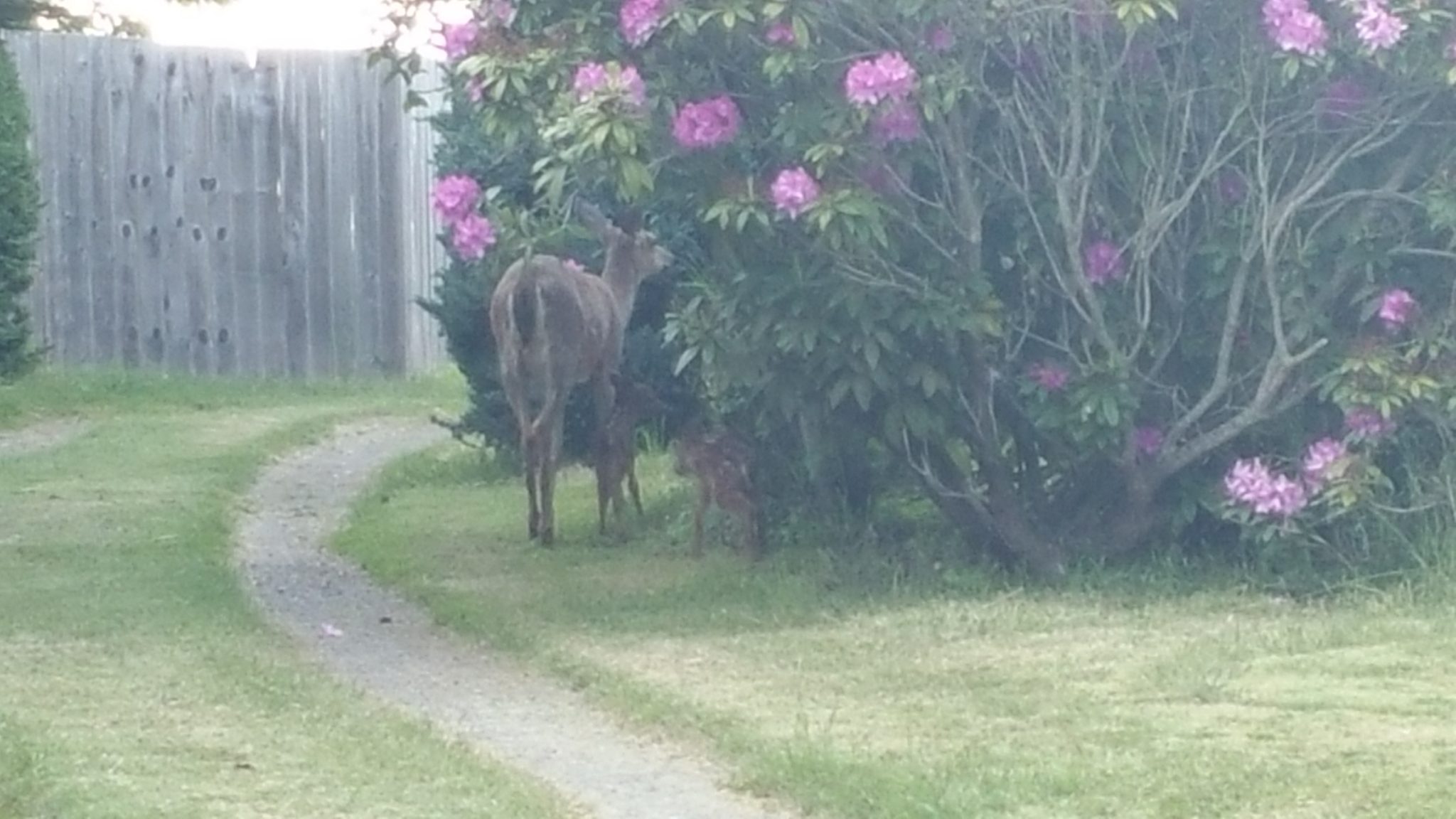 Not our first Deer sighting, but a 1st on the 2 baby deers with mom if you look close. Perhaps hours old they were so small, wobbly and as Staci says. Just right there in a neighborhood with no fear.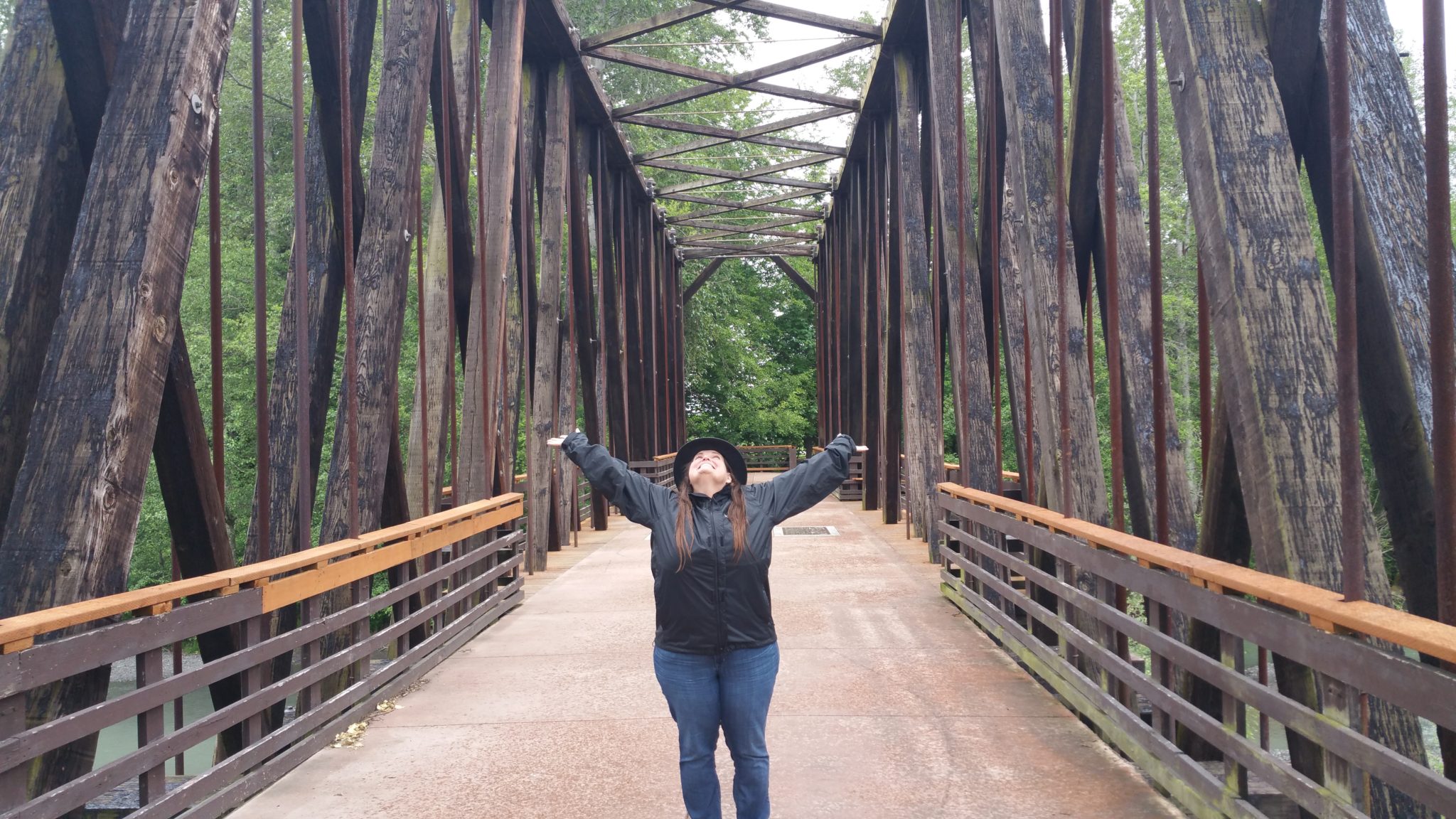 Staci really loved this old Railroad bridge. Surprise, located in Railroad Park, but I got the benefits of all that Love in the next Photo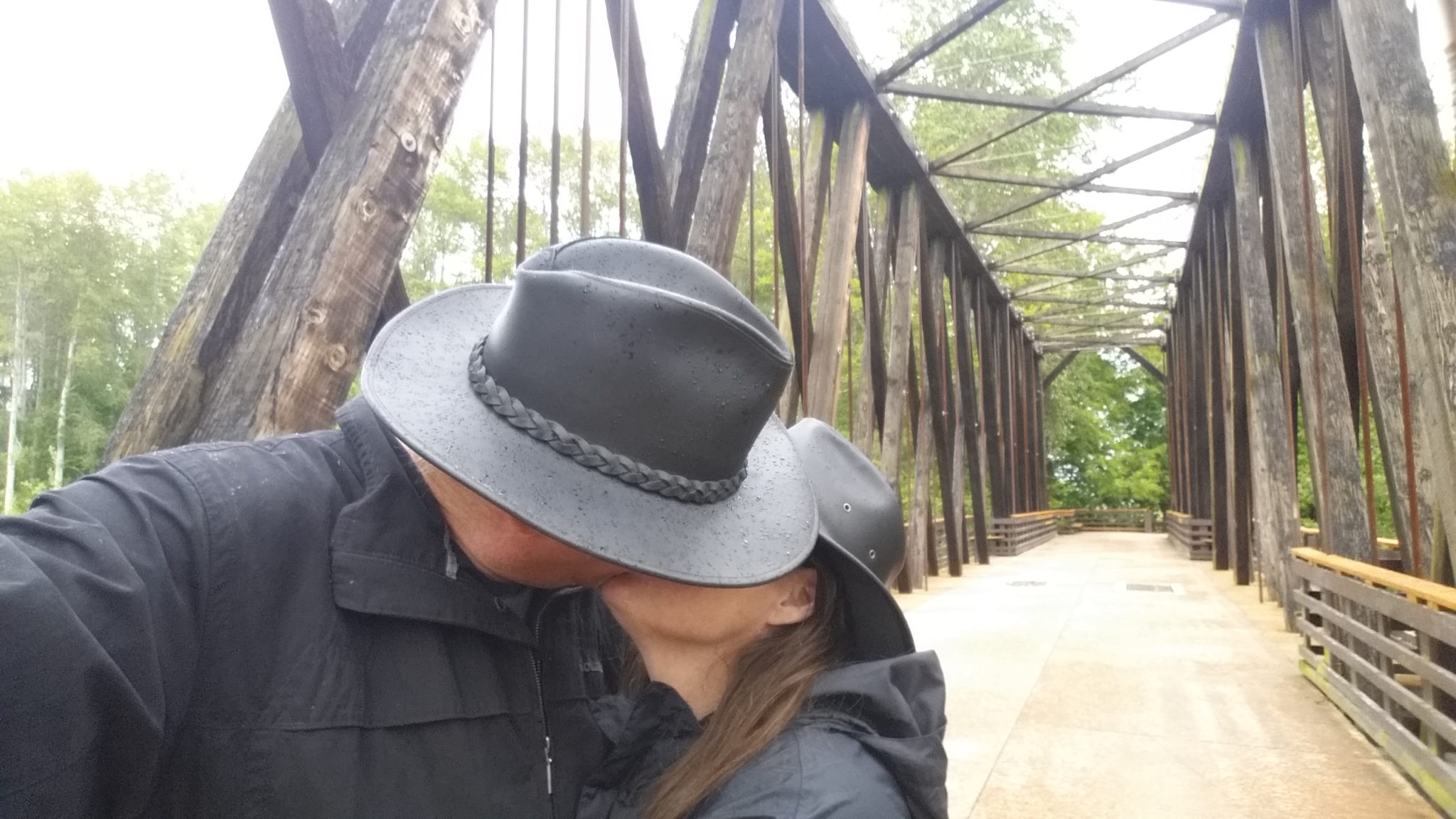 Notice the rain again and of course surprise we had the bridge all to ourselves. Hard to Fathom that Huh.