Can you tell this was a bucket list item for Staci. Wait it gets Better. Well for her, I'm actually a die hard Denver Broncos fan. But this was her moment so off we went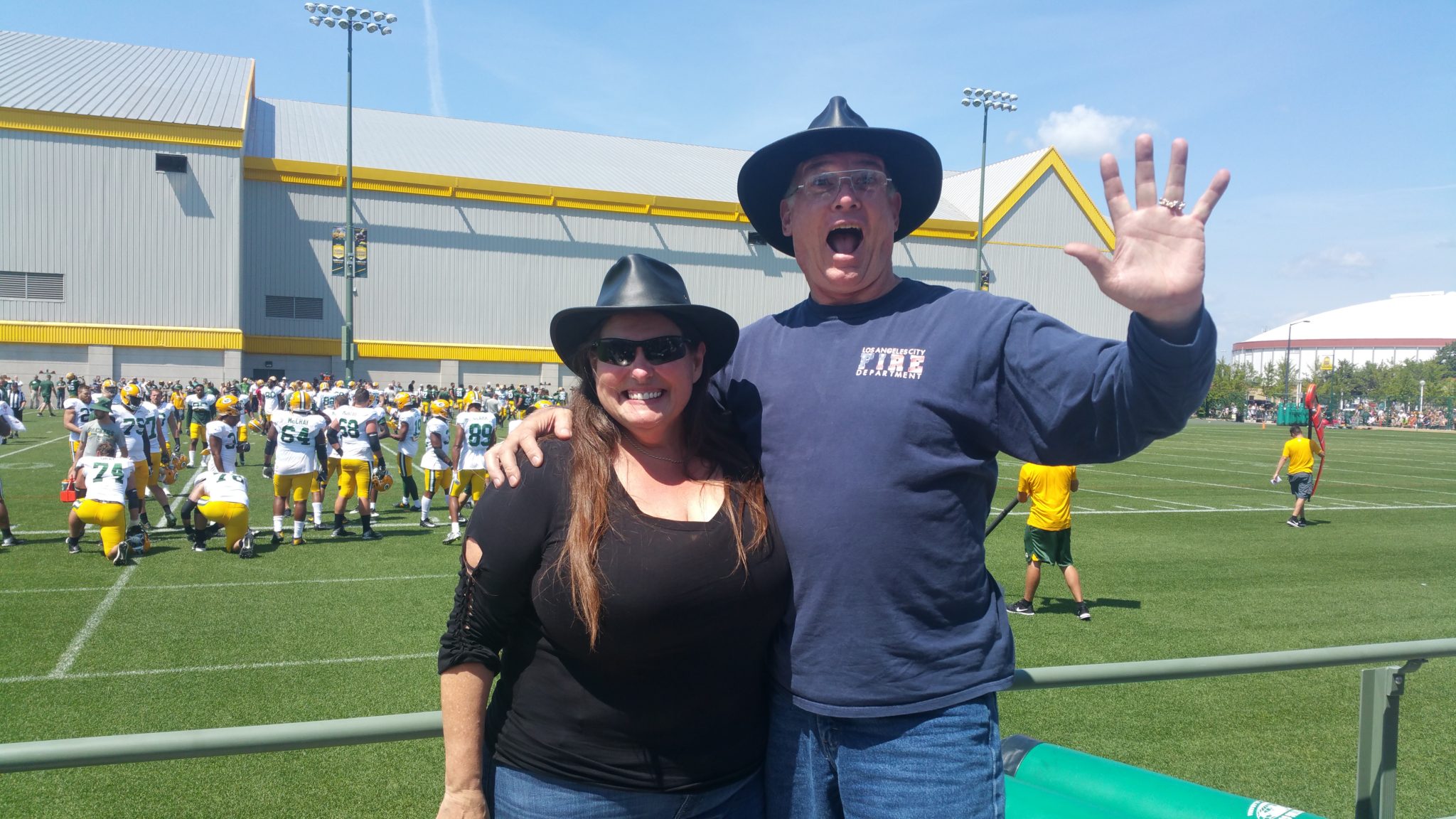 Yes we are on the 50 yard line of the Practice Field for the Green Bay Packers in the front row. You cannot get closer unless you are on the field as a player.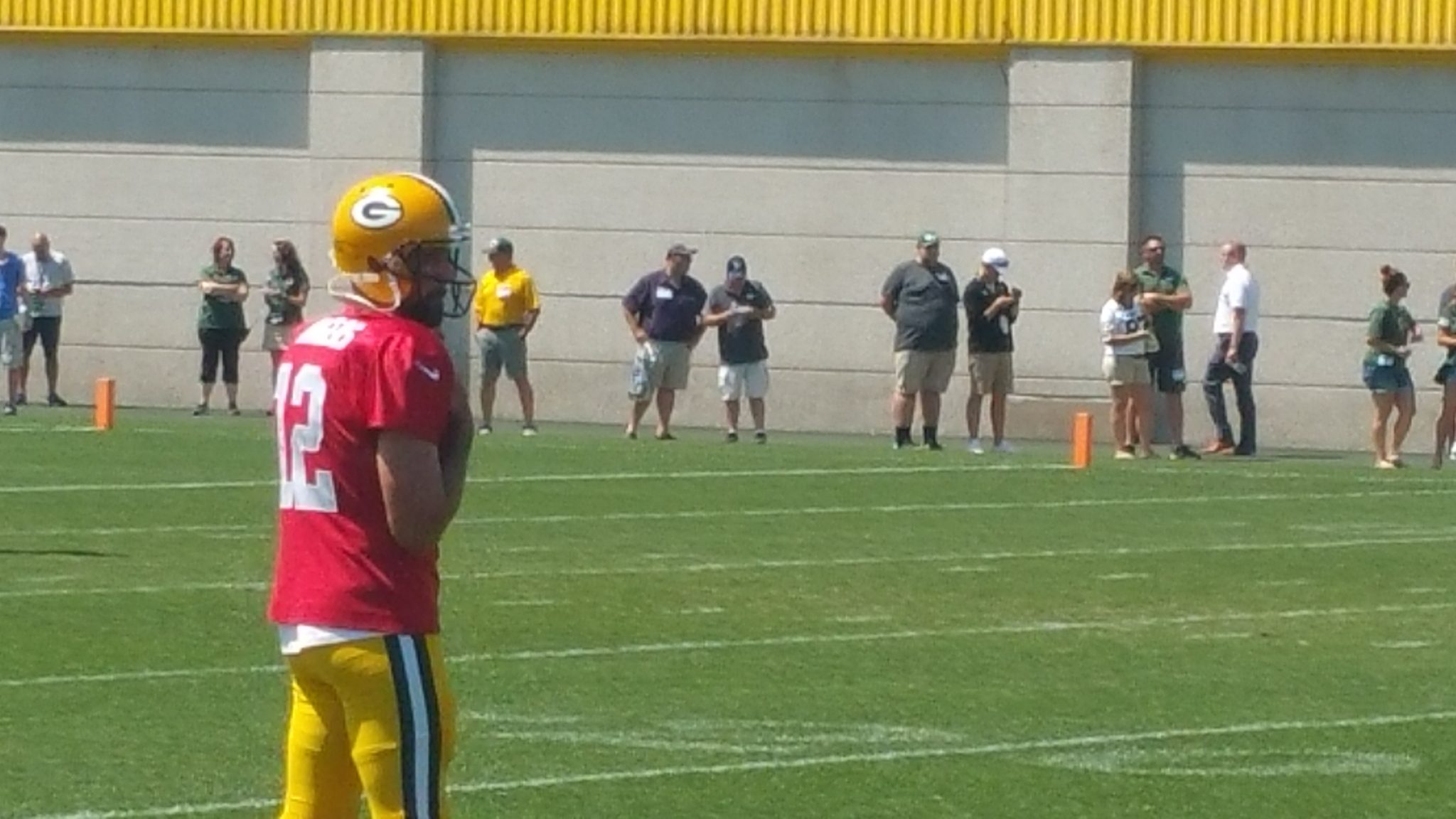 Staci has about a million photos of Aaron Rodgers. I made her chose just one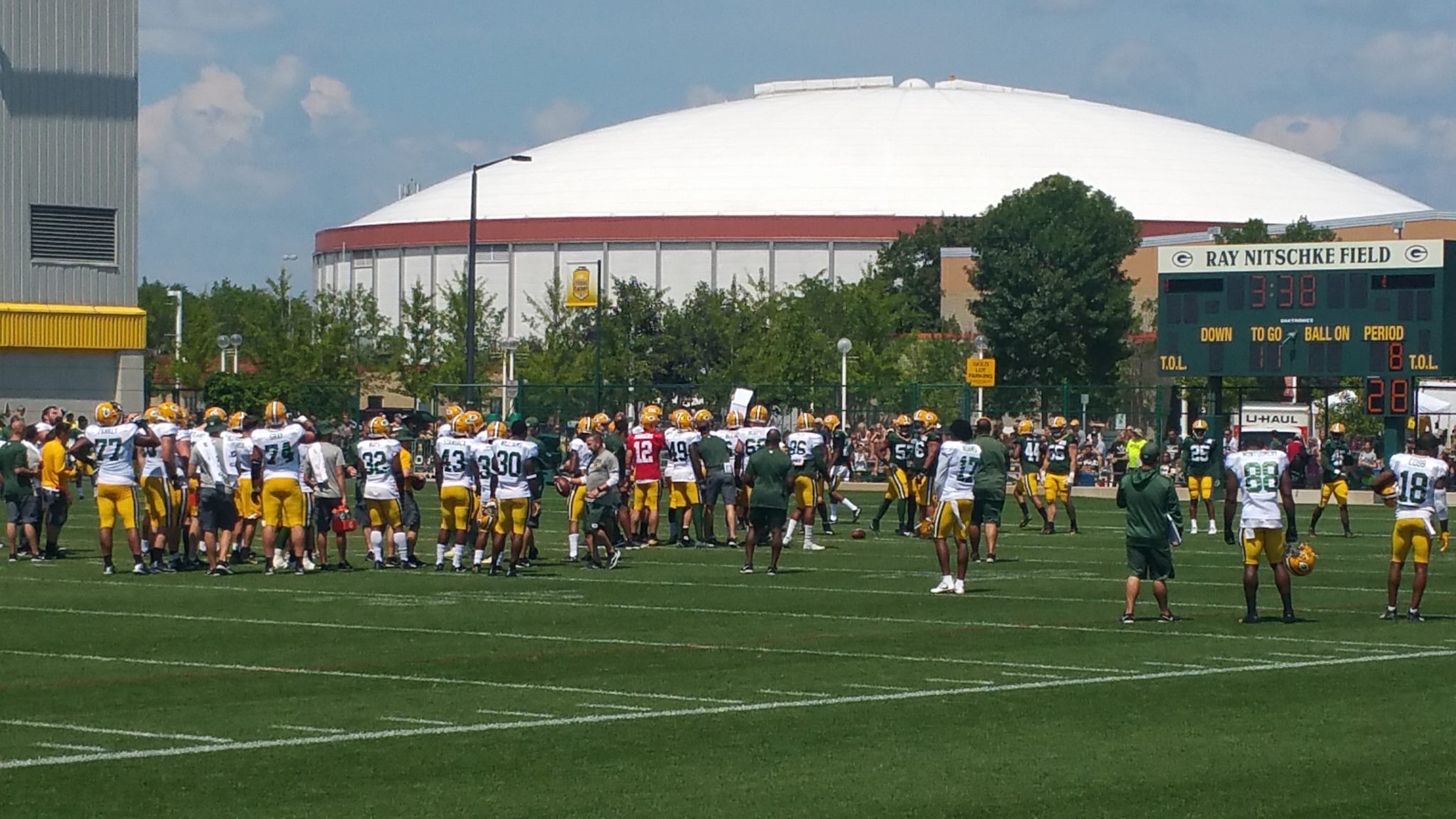 What is amazing is that this is Free. You do have to show up about an hour before practice starts but the stands are right there, really close to the field. Highly recommend this for any football Fan.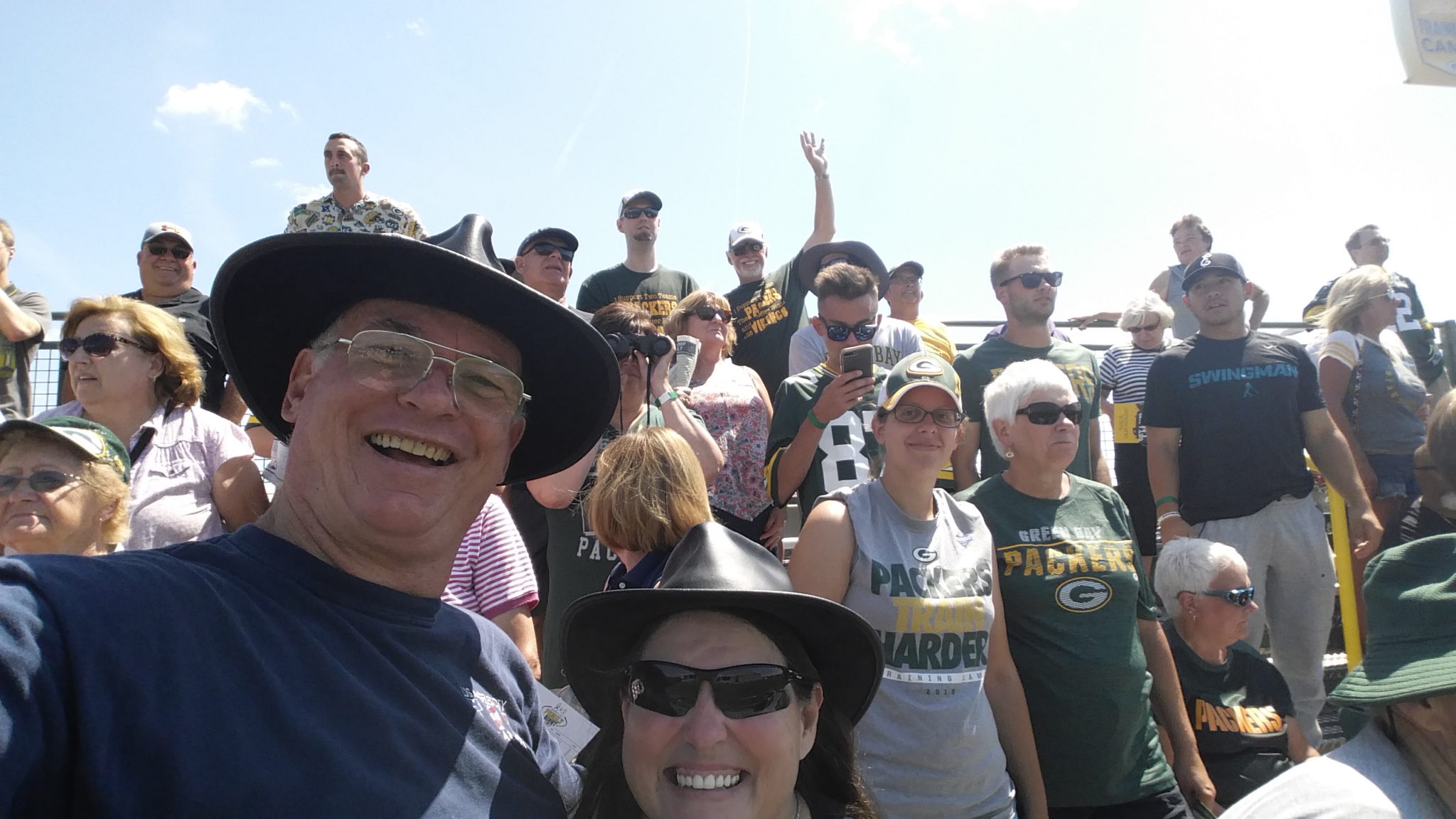 The Stands only have 4 bleacher rows, but as you can see the fans really come out to support their team with what they wear.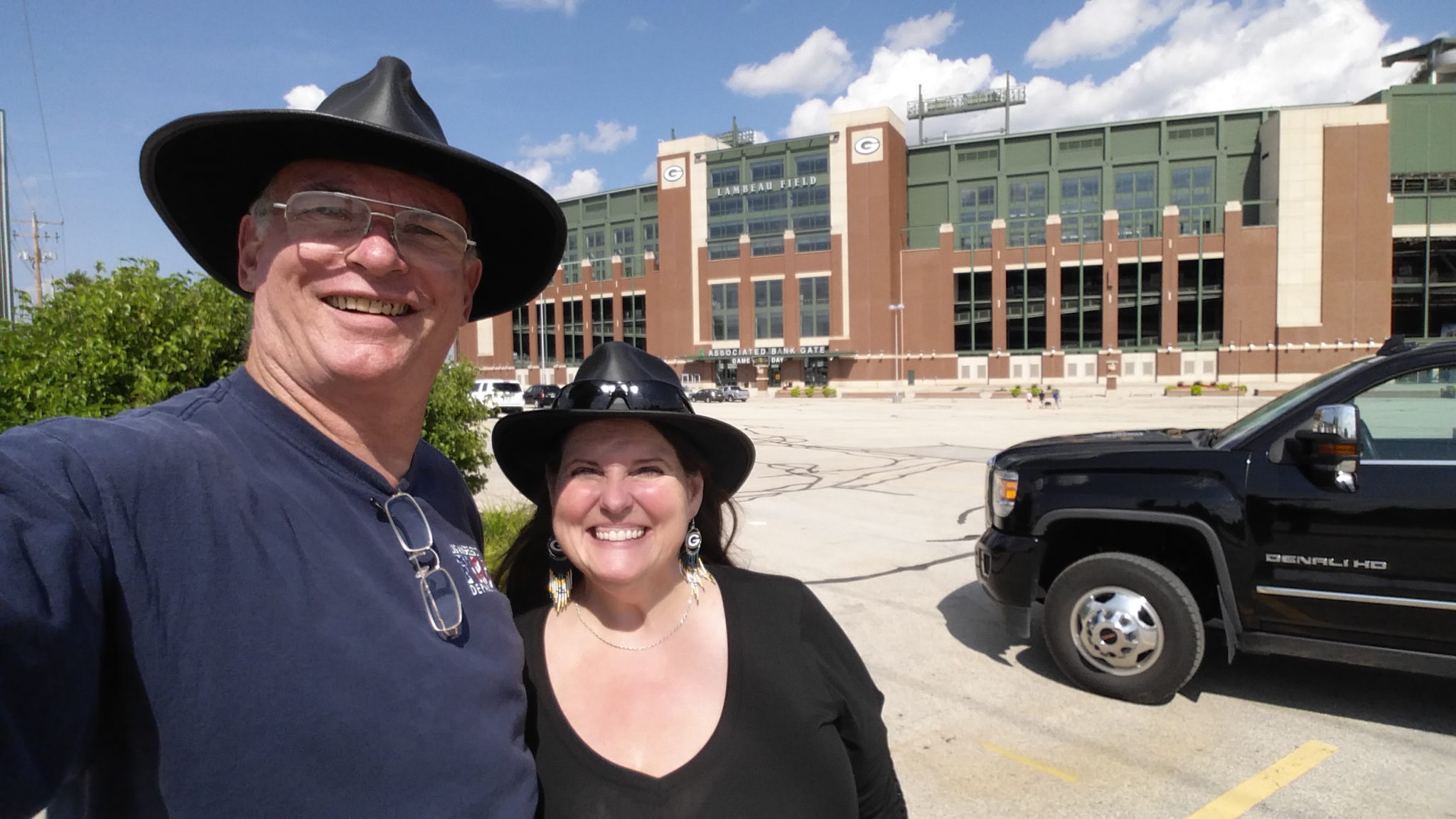 So after the Practice we visited the Gift shop and if you look close at Staci's ears you can see what she bought to support her Team. She is such a sexy thing and wanted something to say that while rooting her team on. She is so cute sometimes it makes my heart melt.
So check another item off your list Baby!