Yes if you look close you can see the cars on the 2 lane, being very generous calling it 2 lane more like 2 car width road cut into the granite rock face. This is a spectacular road on so many levels.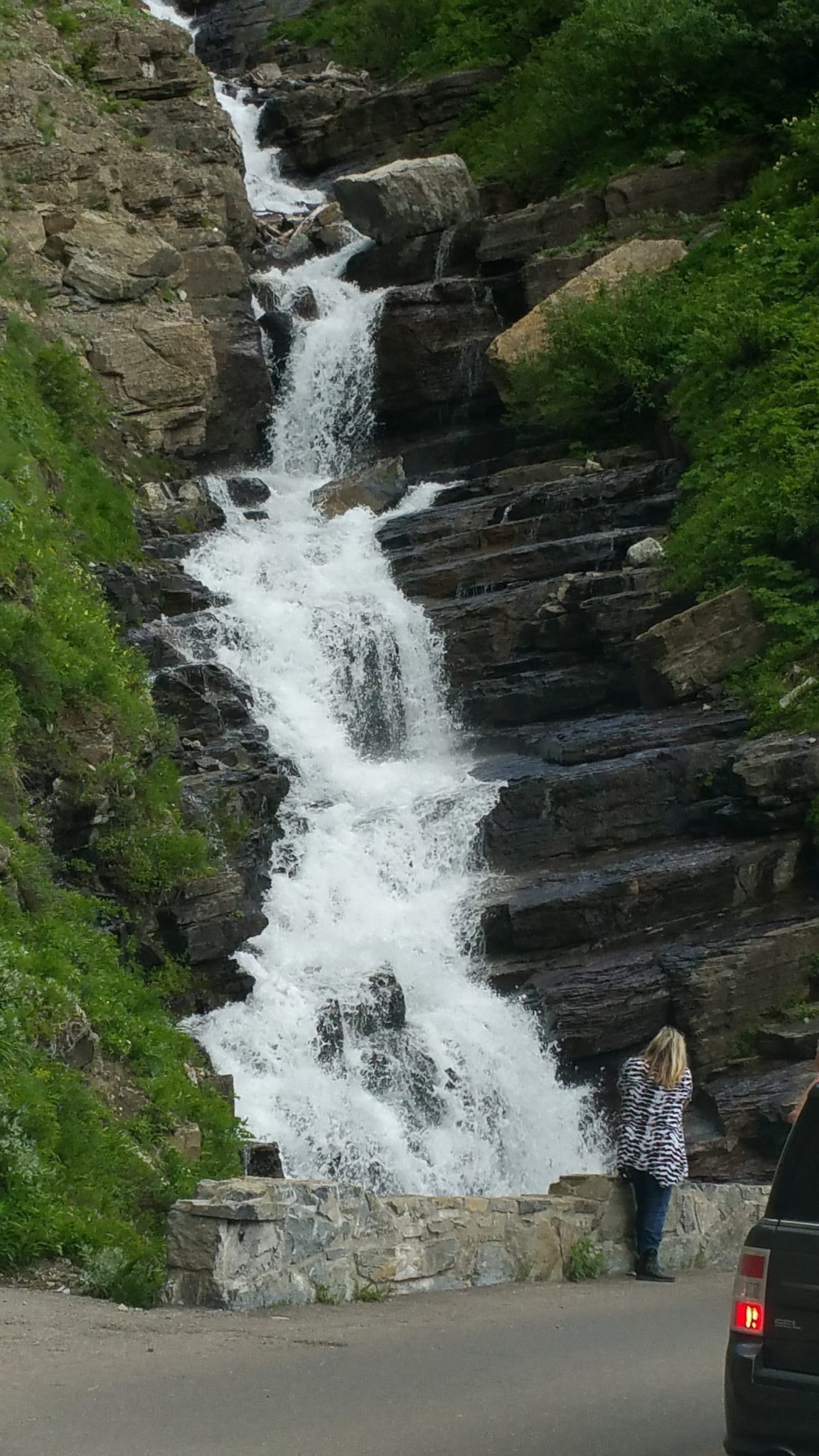 The waterfalls crashing next to the road and in one part we have on video crashing on the Road not one, but a area they call the weeping wall, only 100 to 200 ft of road with water pouring from large and small waterfalls on to cars as they drive by. Don't need to leave the car to experience those. On a side note all that water crashing down runs right under the road and shoots out the other side into a really spectacular fall. Why no photo? Did I really feel safe right there on a obviously well constructed rock bridge (sarcasm, for those of you not getting that) with over thousands gallons of water flowing right below it such that you could feel the road vibrating. Yea Right.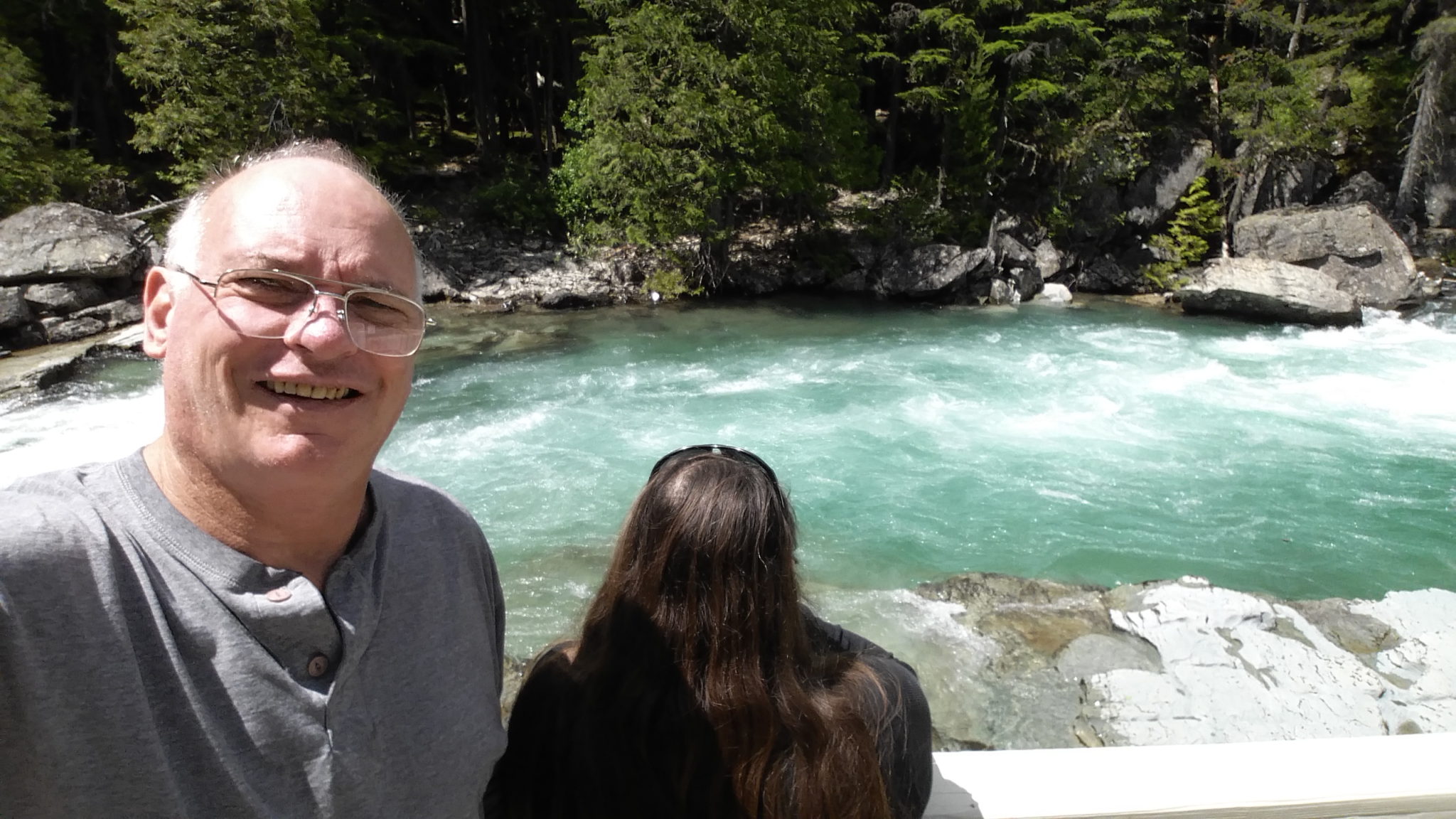 The water so Crystal Blue/Green it doesn't look real. So you have been following the Blog. What do you think Staci is trying to figure out how to do? Yep. luckily the water was splashing up on us and she considered that touching it so we didn't have to jump in.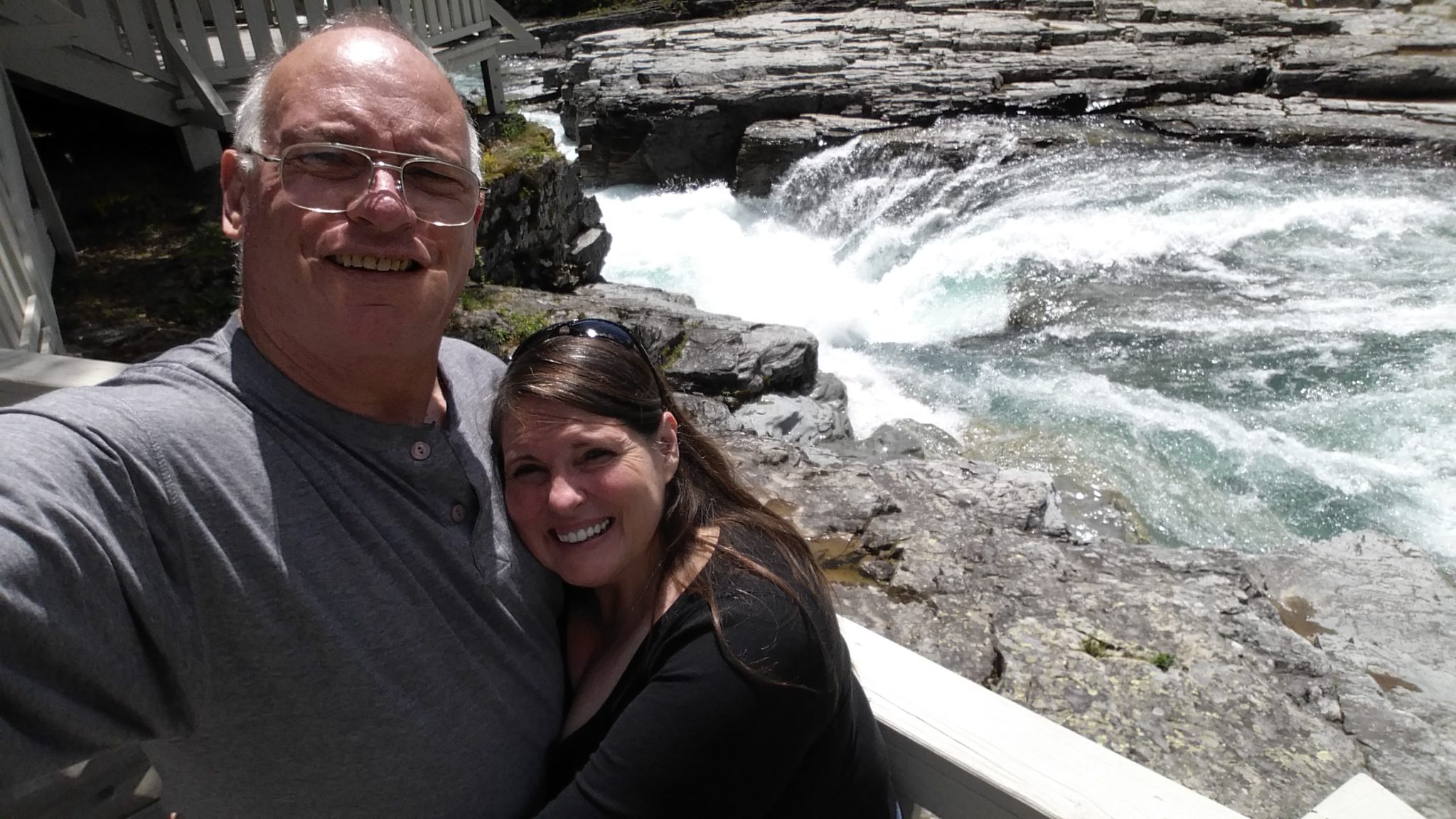 These rivers, falls and spectacular scenery run all through Glacier national park. Just made it all that better seeing with my Baby.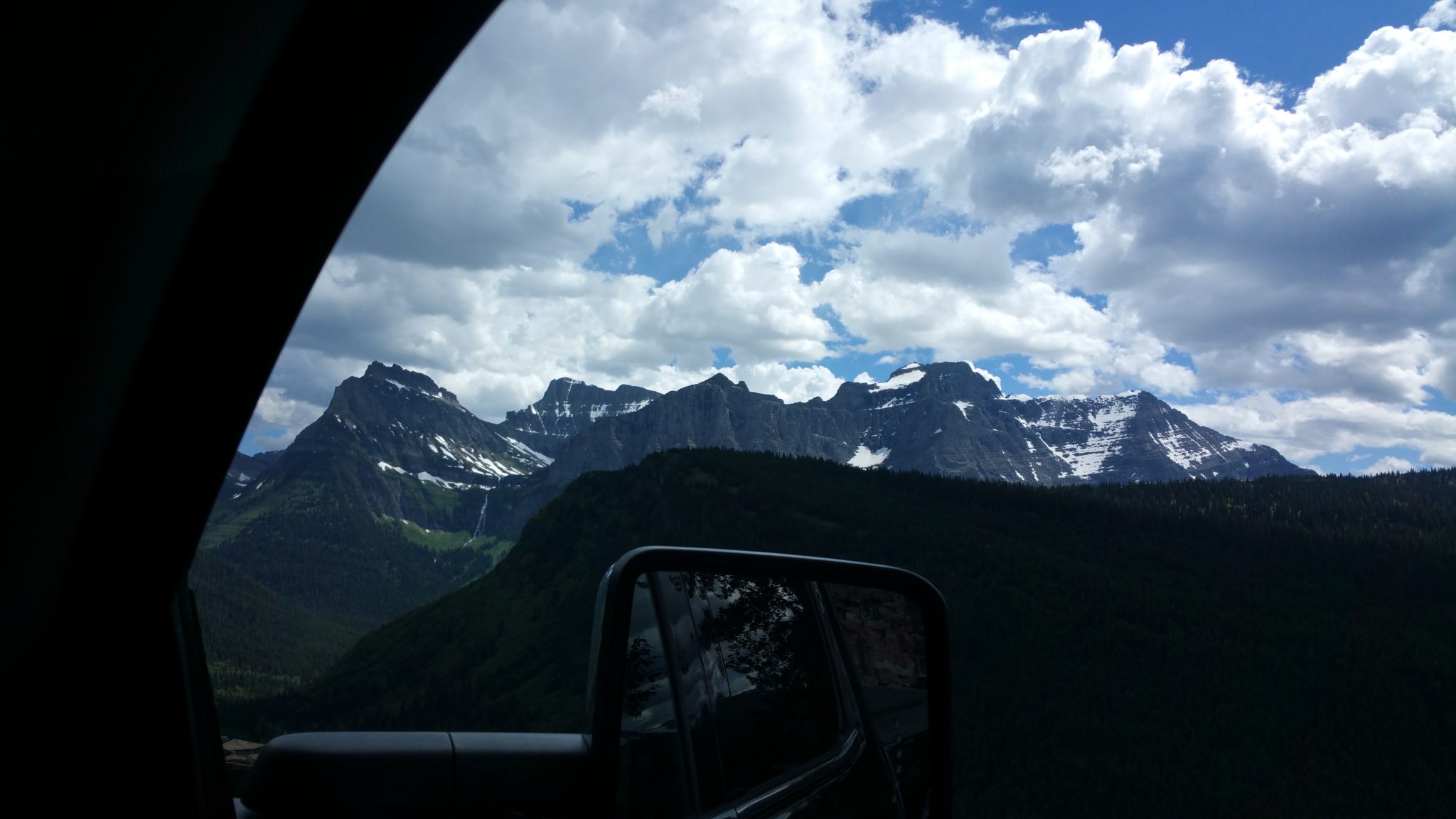 The going to the Sun road provides so many views and you get to take in most of them is as the road is so narrow, steep, and with crazy turns you are rarely going faster than 5 mph.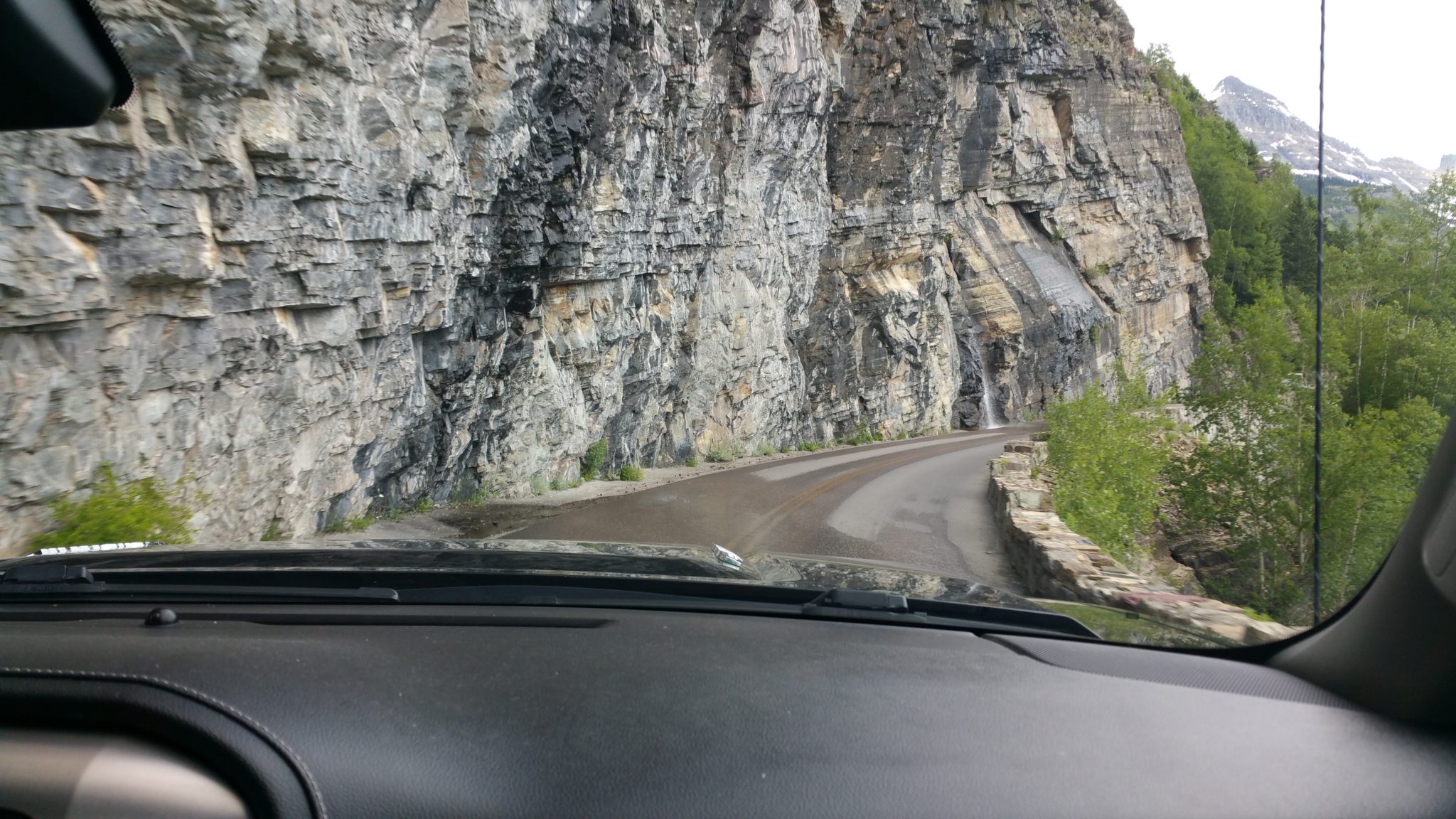 Yeah they call this a 2 lane road with a 1000 ft drop off the edge. Rightttt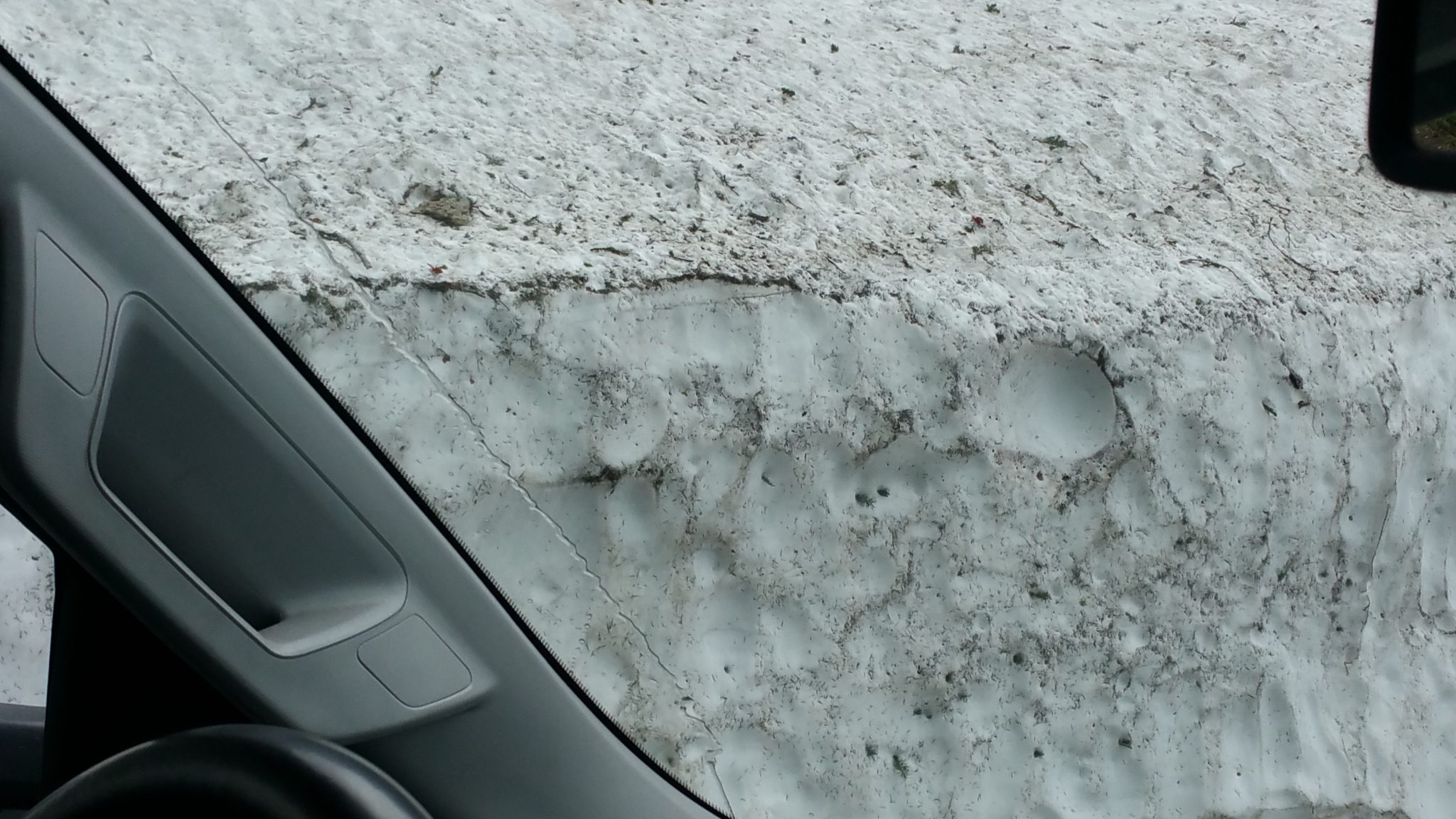 Of course what would June 27th be without 4 feet of snow on the Road. This actually was the first day that the Road to the Sun was open this year. We arrived the night before and got lucky with that.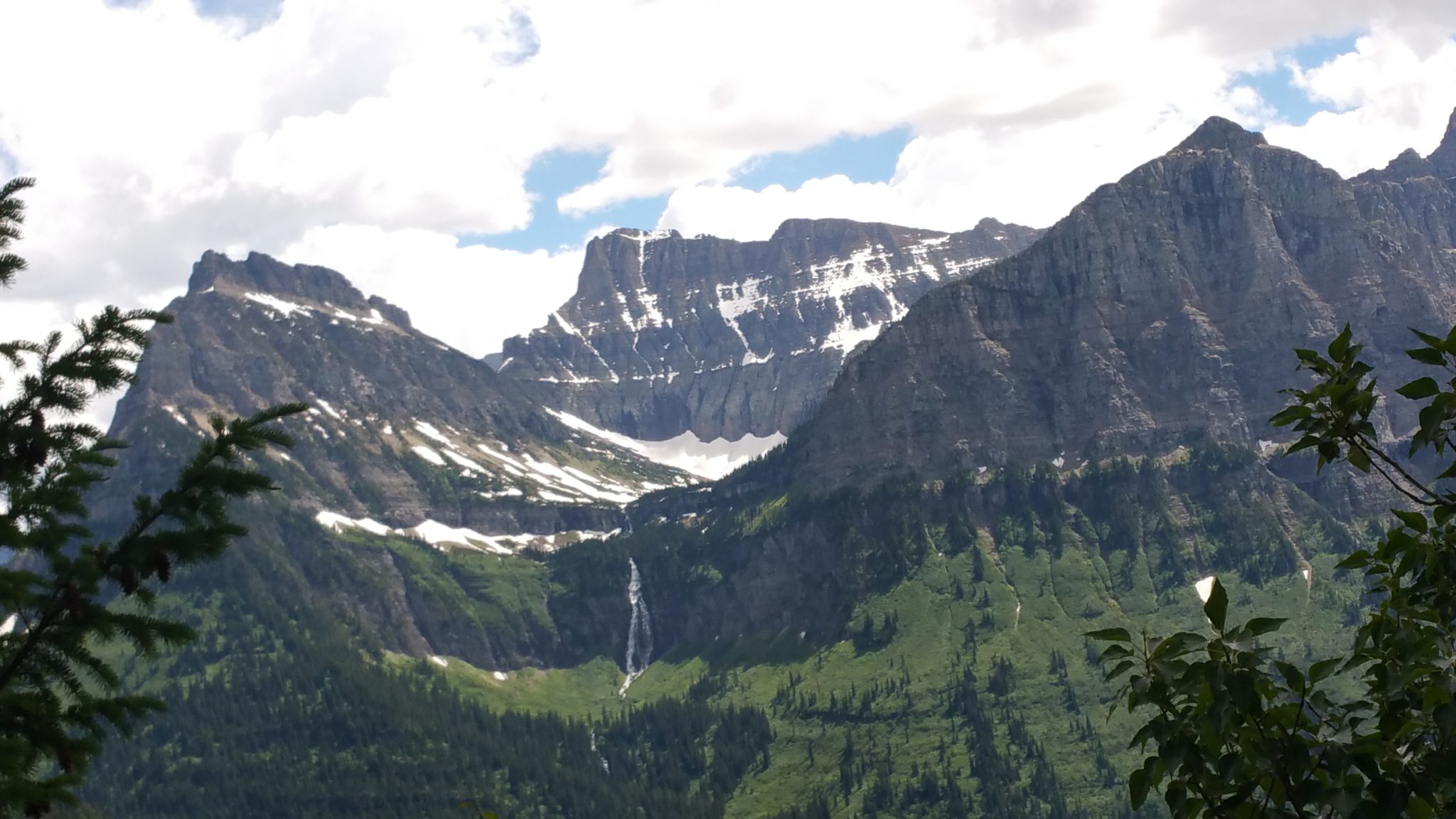 That is a Glacier in the background with who knows how many foot waterfall.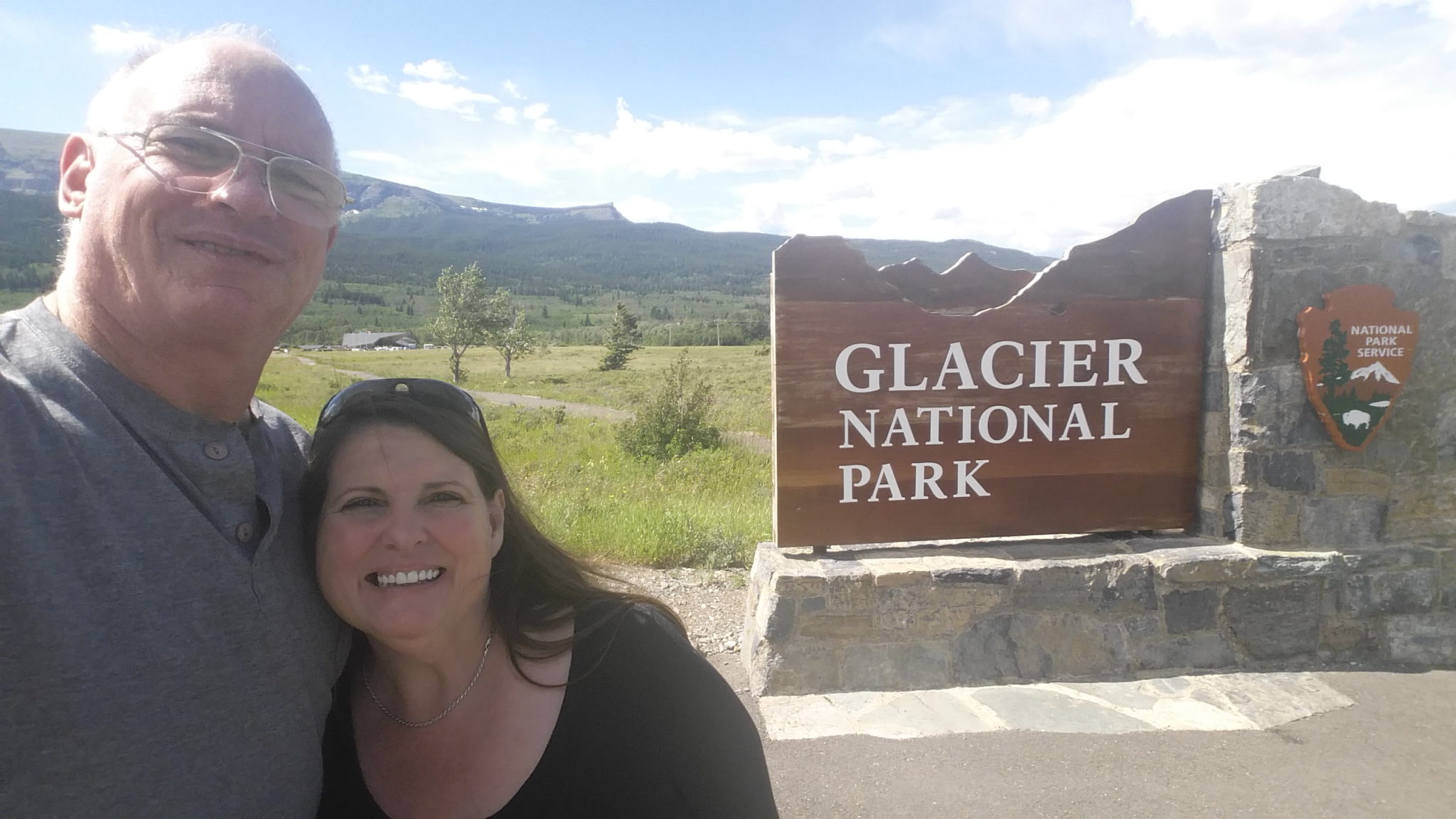 We actually enjoyed our visit and would highly recommend to anyone who has not seen Glacier National Park. Apparently though it is not always open even in the summer. Ya did see the 4 ft of Snow on the side of road and it is only a few days from July 4th. Staci would also like to add it is the only International National Park. Like we weren't going to touch the Canada side. Yes here we come Prince of Wales Hotel.