Imagine Driving way out there, and I mean we ran into signs recommending 5 mph turns for hours when the Road stops right at the river and it is way too big to Cross. What do you do? Well you wait for the Free Ferry at Keller's Ferry landing to take you across. As the Ferry operator told us "Yep kind of in middle of nowhere, 76 miles in either direction from the nearest Stop light" He apologized for the 10 minute wait. They were fishing and had to reel in their lines. So of Course we have photos of us alone on the Keller Ferry.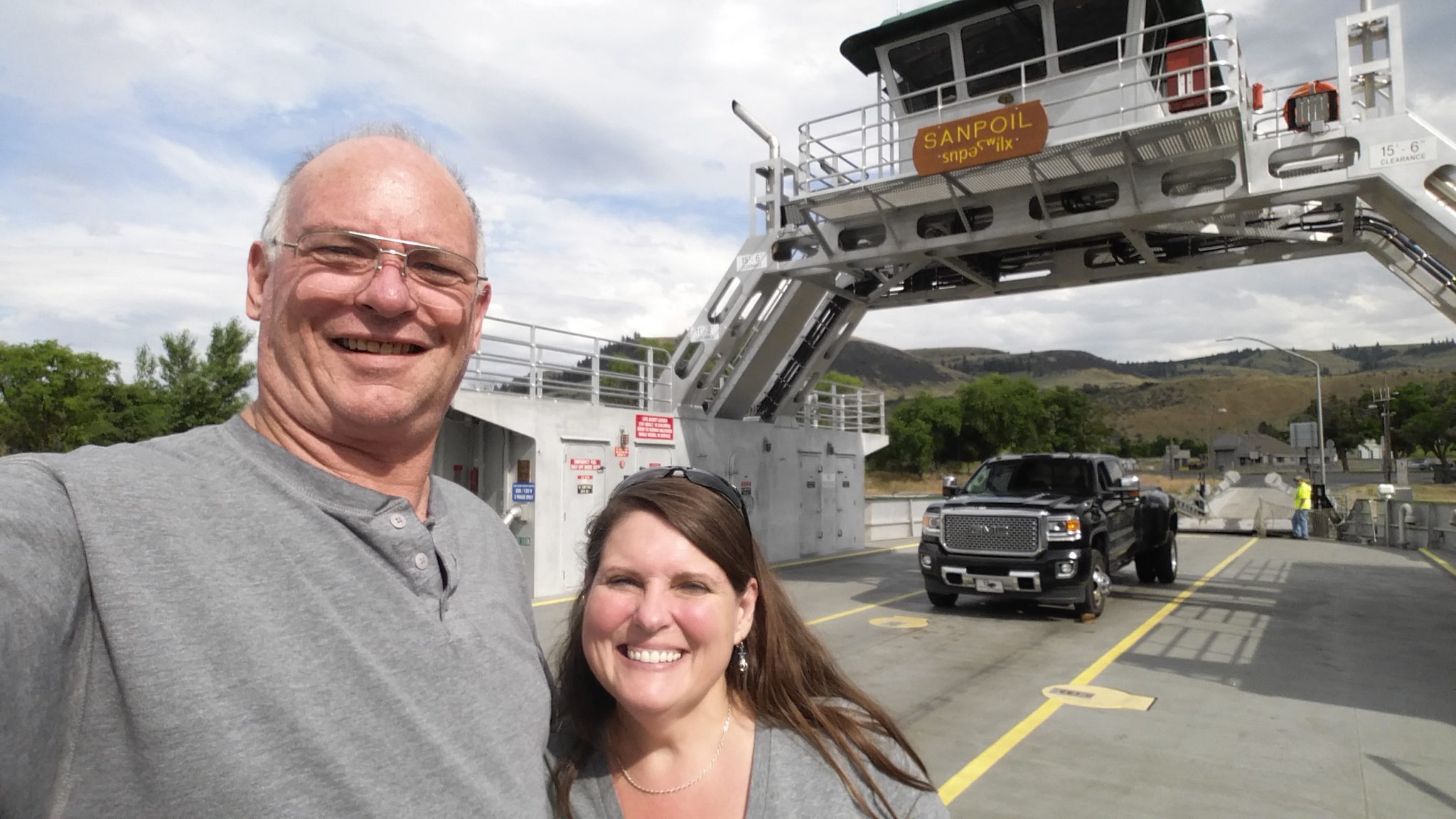 Us and only us on the Ferry.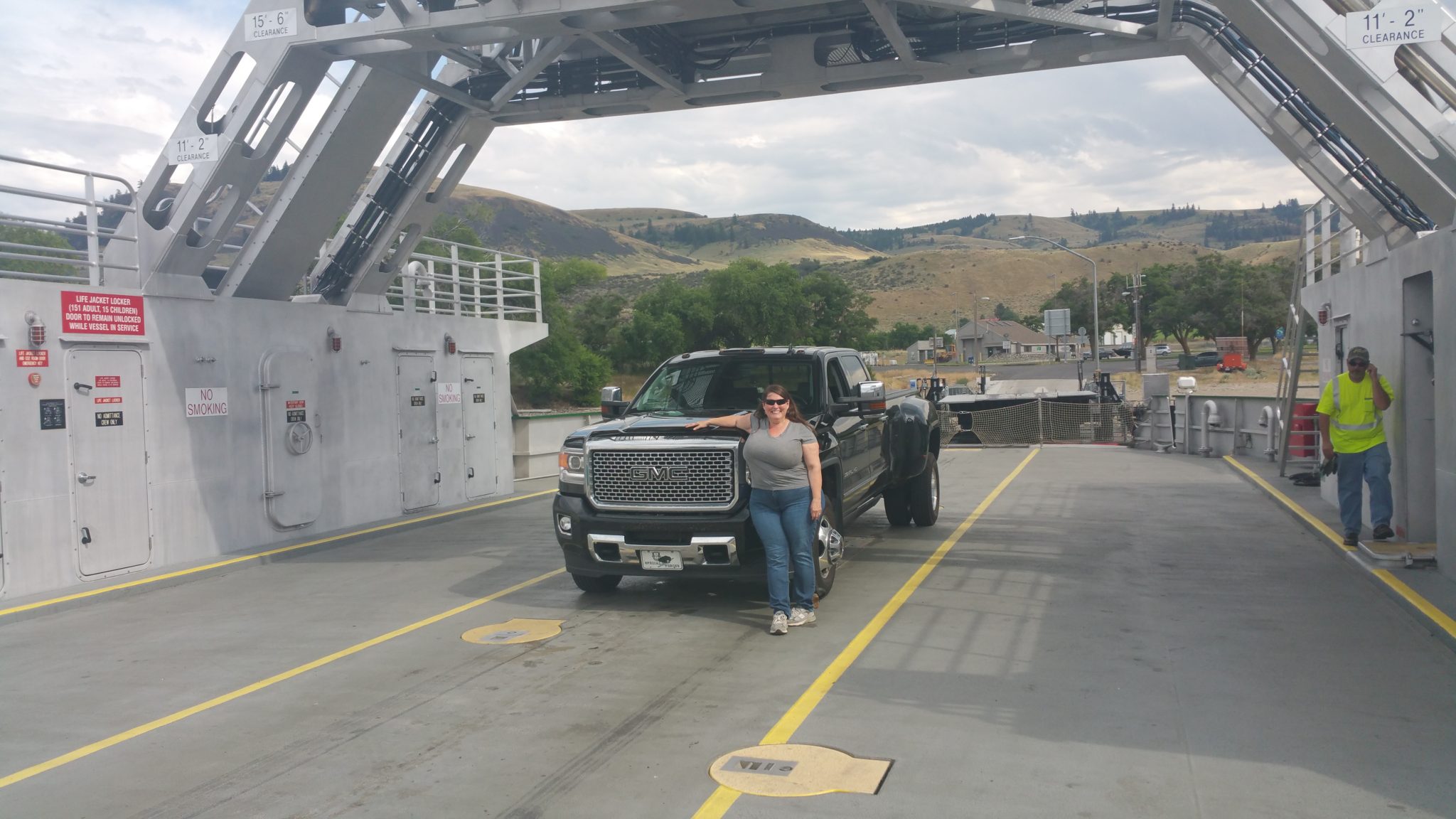 Staci wanted to make sure we got a photo of the Truck and her hanging out on ourrrr Ferry. Funny thing the Captain invited us up to drive and talk to us. Yah think he was starved for conversation and interaction. Staci was like that was so nice of him to go slow on the trip so we could drive and talk. Did ya miss the part where they were fishing prior to our arrival and 76, count them 76 miles to the nearest stop light in any Direction. I love my naive Baby!!!……………..Wait you thought the adventure over, Did you forget the 76 miles part.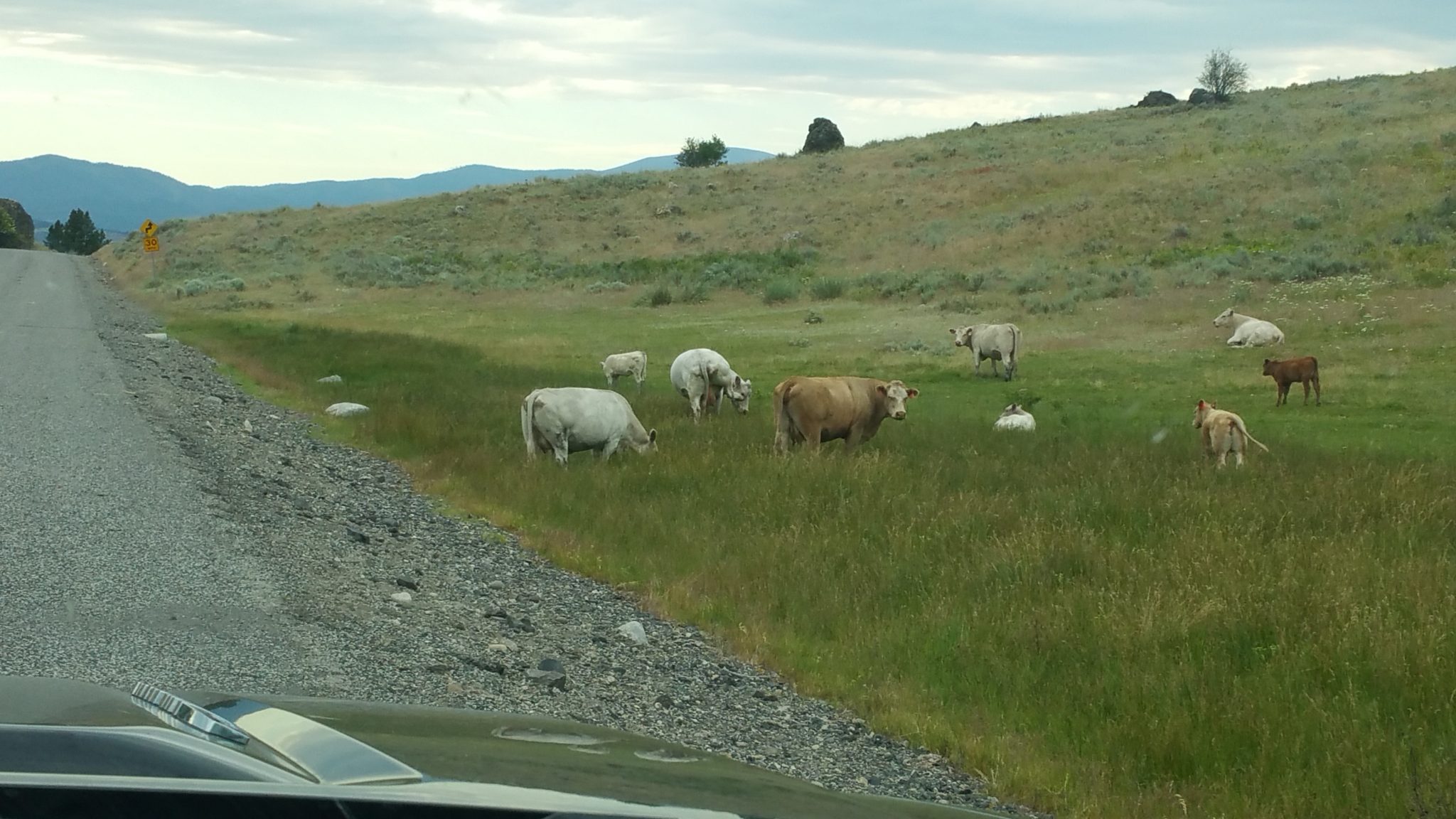 Off we went and decided to take the road less traveled back home, Hard to get less traveled than what we were on already. But hey you only live once. Now we set off on the 76 back miles of less traveled road and saw only Wildlife and had to wait for the cows and such to ease off the Road. I said hey get a photo of this, Staci said yeah and promptly got a photo of the Baby cow on the side of the Road. She said ohhh he is so cute. Not the 2 Cows on the road just to the left edge of the photo, thus why we are not moving, saying to each other. "Hey Bob look at that, what's that contraption doing on our road. Not sure Sam what you say we mossey up and ask them. So that is what they did". But do enjoy the photo of the Baby Cow's.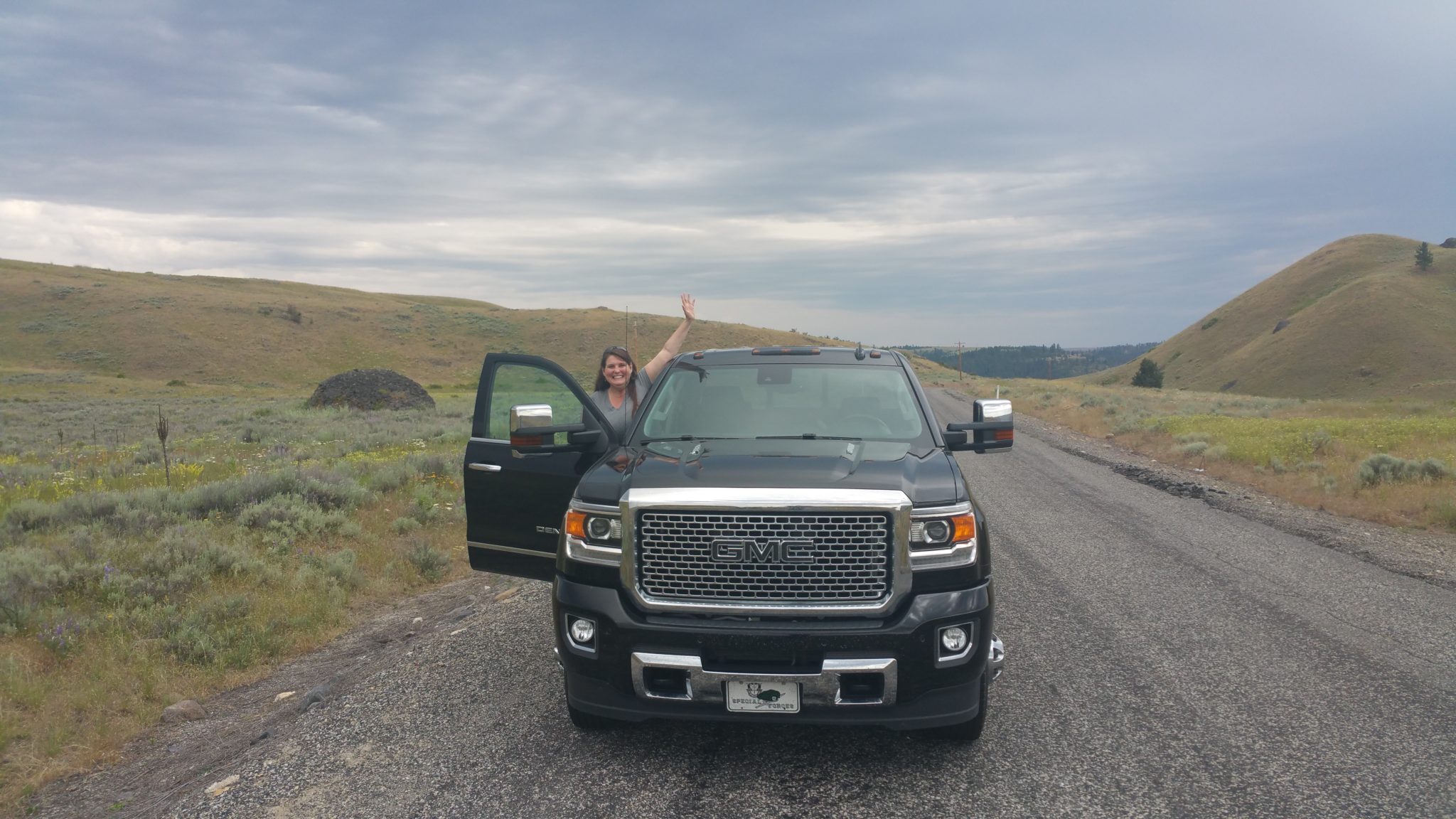 So here is a 4 photos in all directions of the Lovely landscape for 76 miles. This just before the BRIDGE OUT sign and we added another 27 miles detour on the indian reservation dirt Road. Oh Joy.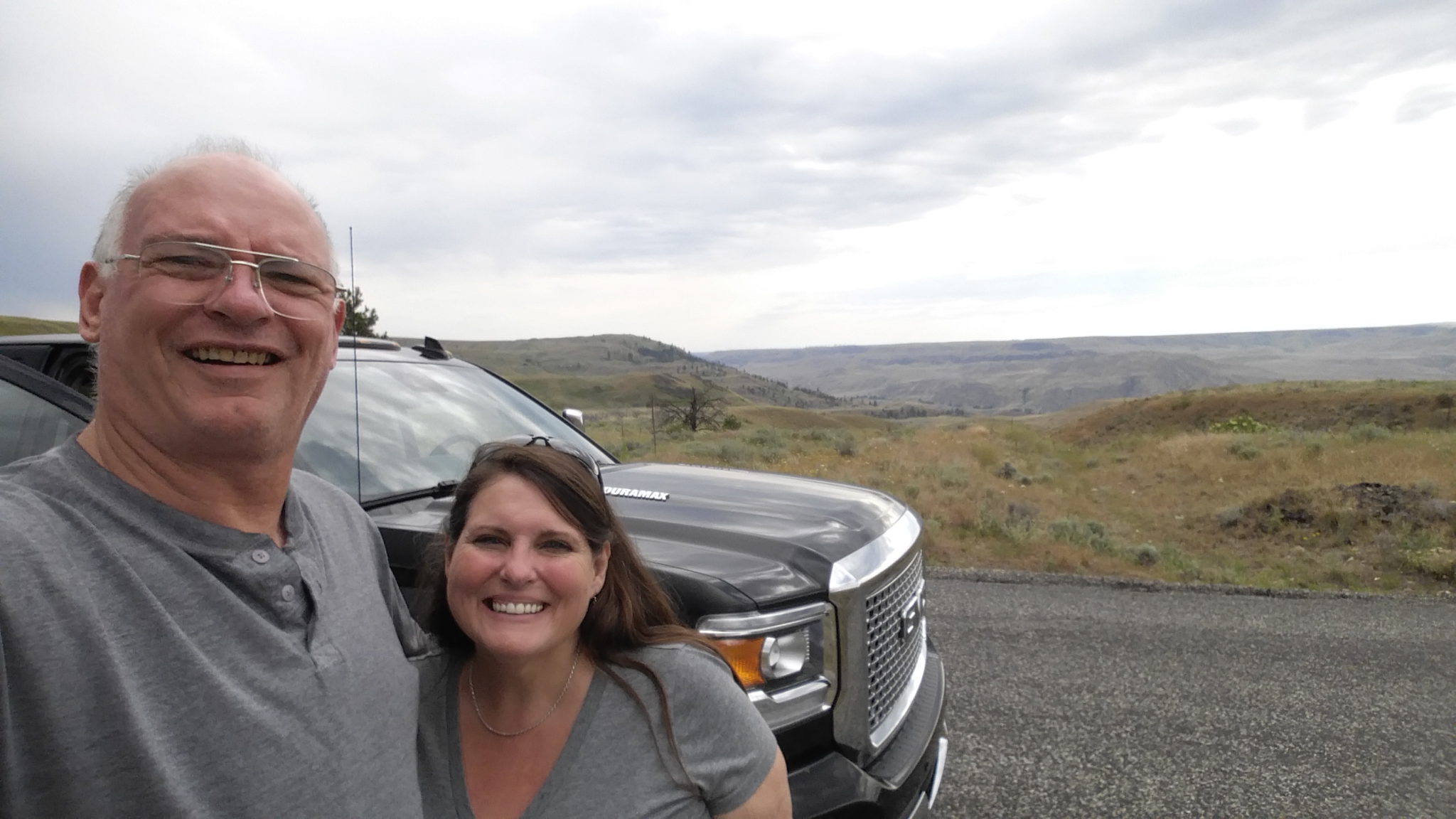 Yep still nothing out there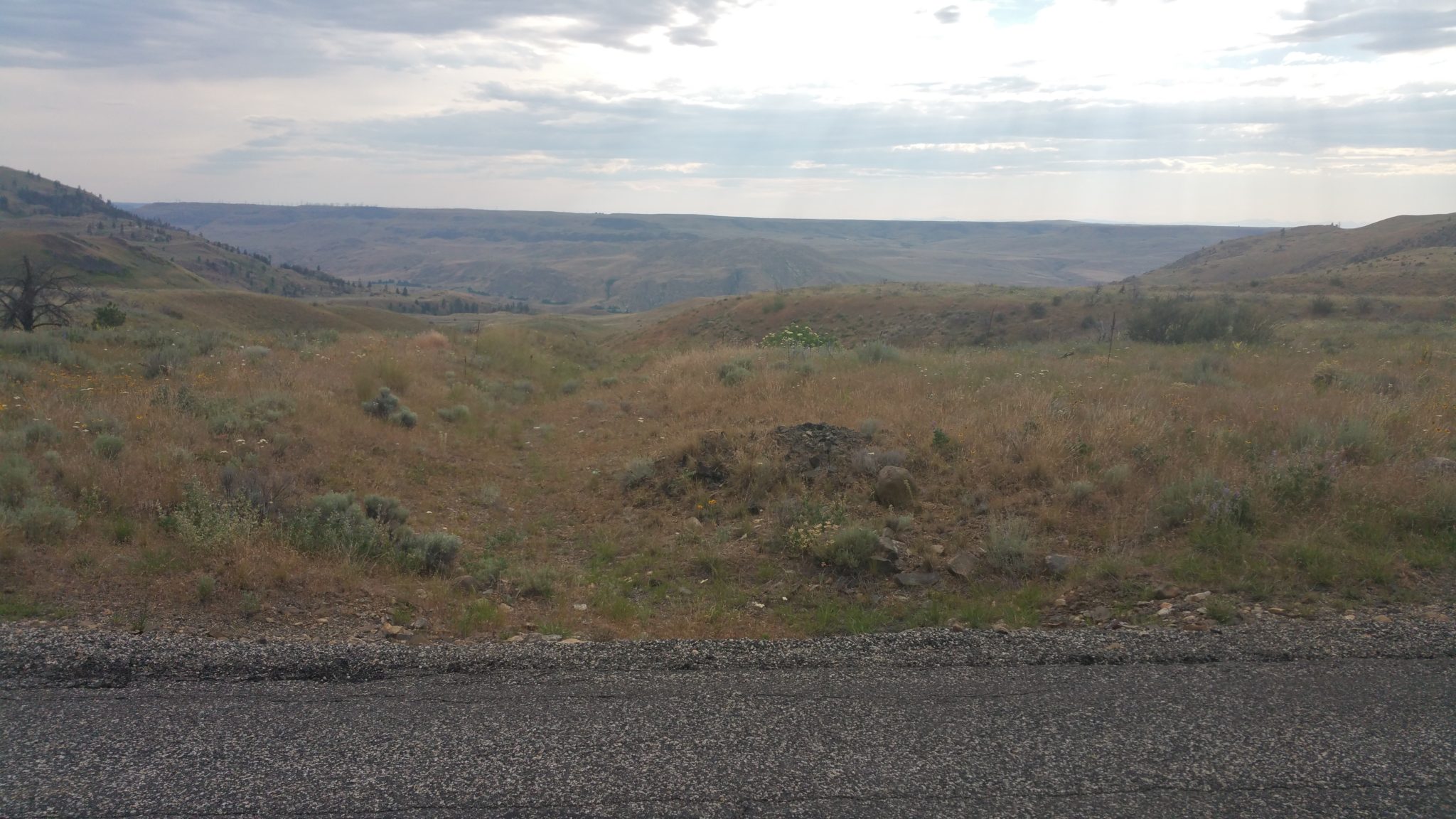 Pretty sure more of nothing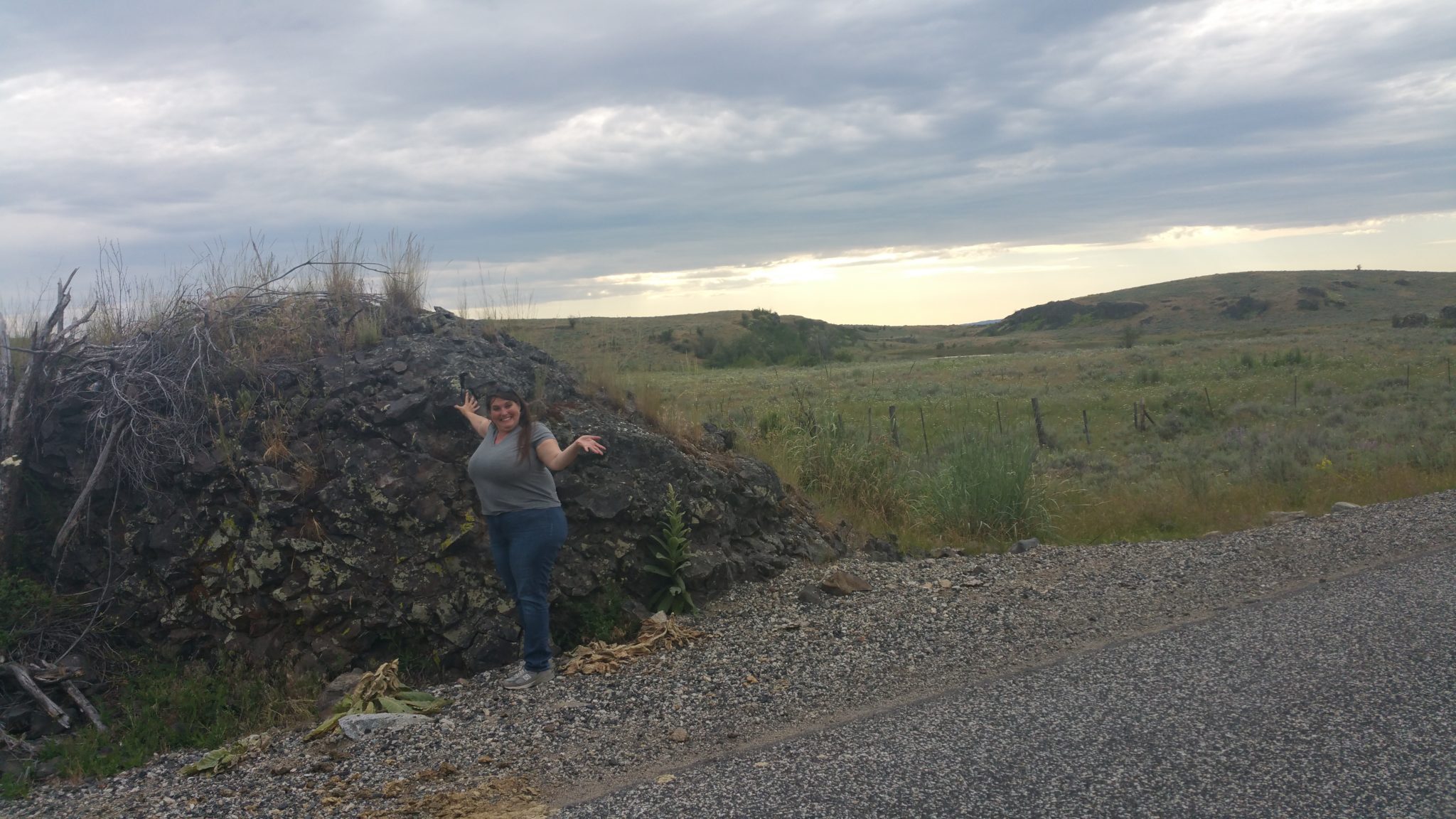 Wait I forgot why we initially stopped here. The only rock breaking up the landscape for 20 miles and you guessed right That's Staci touching it wanting a photo to remember it. Have the Rock photo, but not Sam and Bob cow. Baby cow yes, check!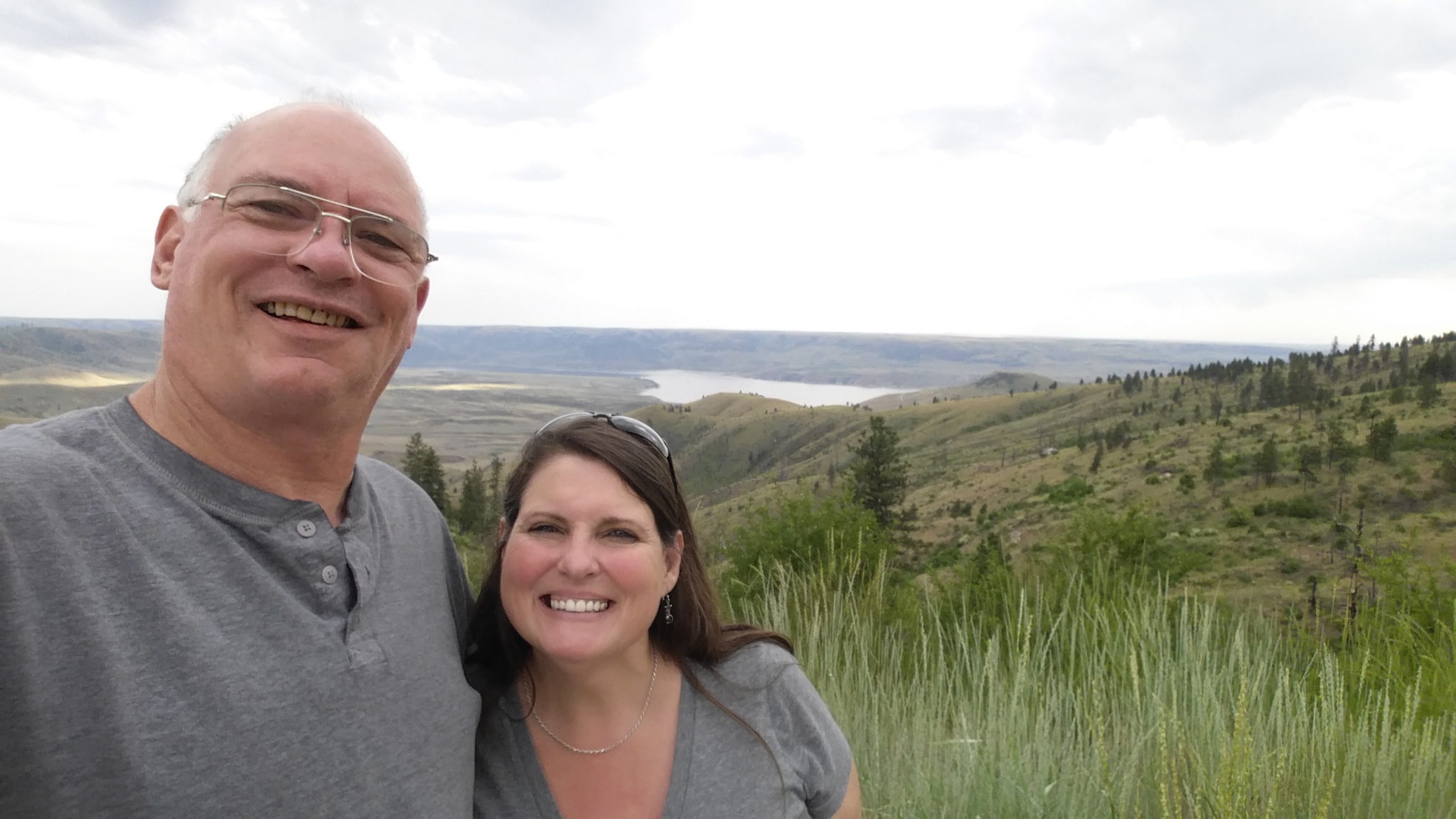 Look, Hallelujah we can see the barren moonscape of Grand Coulee Dam we made it home after 11 hours on the road. Surprise there was no crowds on our trek, heck no people either, just cows and wildlife and us with that contraption as Sam Cow said.