On our way thru New York to vermont, late in the evening Staci decided we needed to see the Erie Canal while in New York. Still not completely dry from Niagara Falls my enthusiam was not high, as fate would have it we were destined to see it because as Staci was looking on a Map for it. A sign on the side of the Freeway says Heritage site Erie Canal 3 miles ahead. It was Destiny to Staci and even I had to admit spooky in that it turned out to be right off the interstate at a actual rest stop with the Original Erie Canal right there. The feature photo shows it was part of an important transportation system for the USA.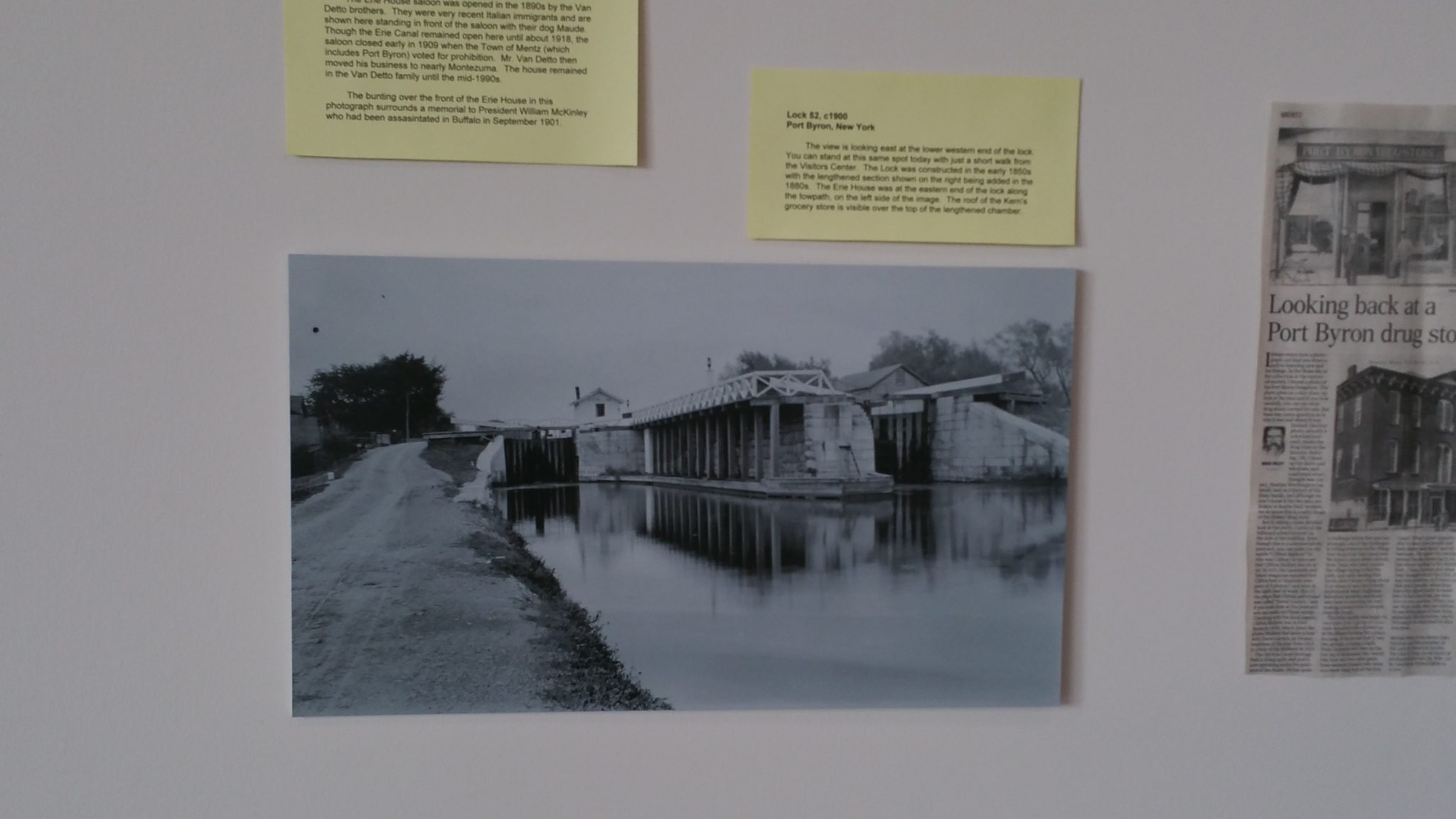 Photo of part of the original Erie Canal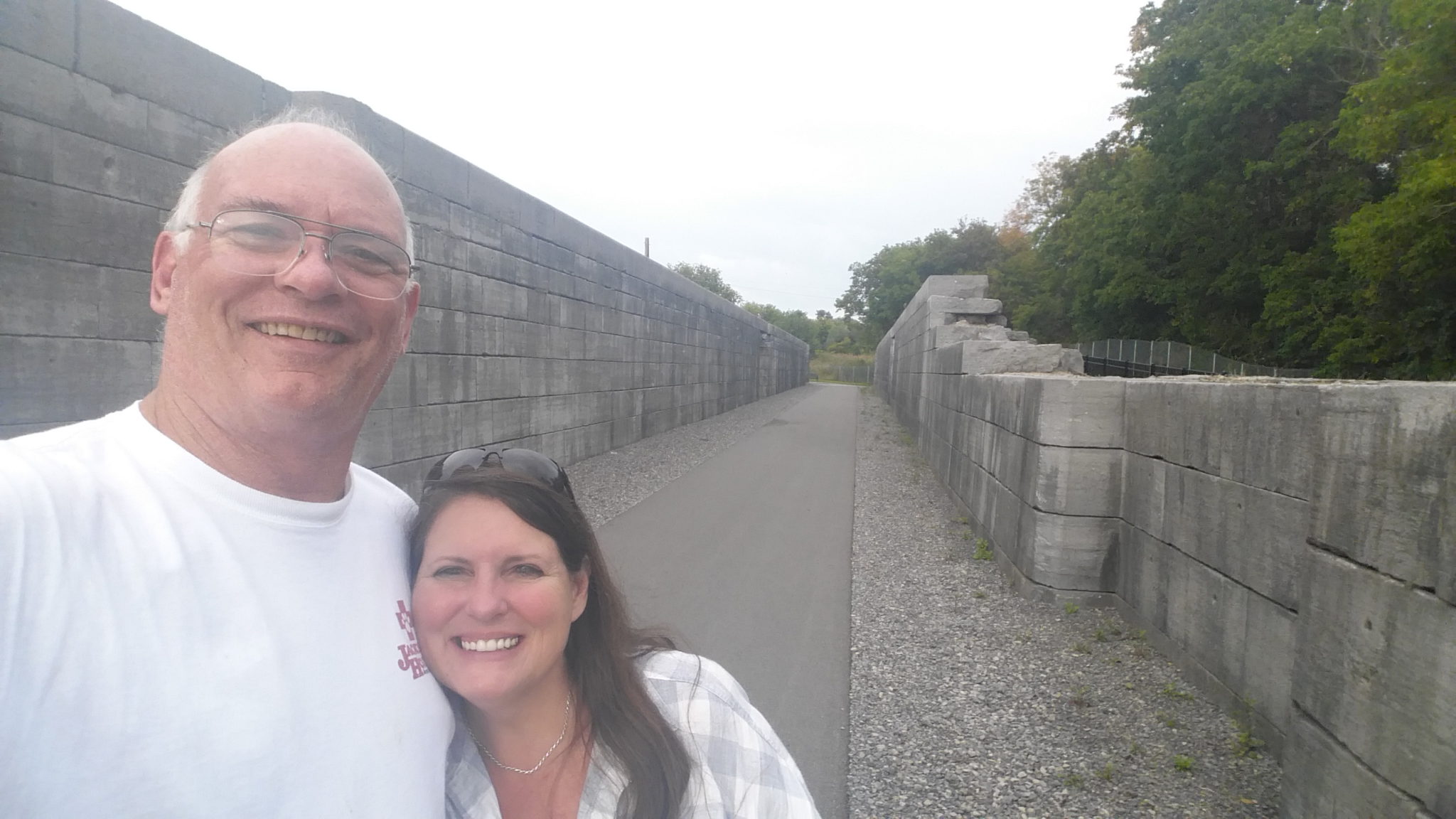 Us standing in the same Canal. Staci loves that we were right there in the middle of History. Side note Jill this is where we were standing when you called us on the phone, getting this photo shot.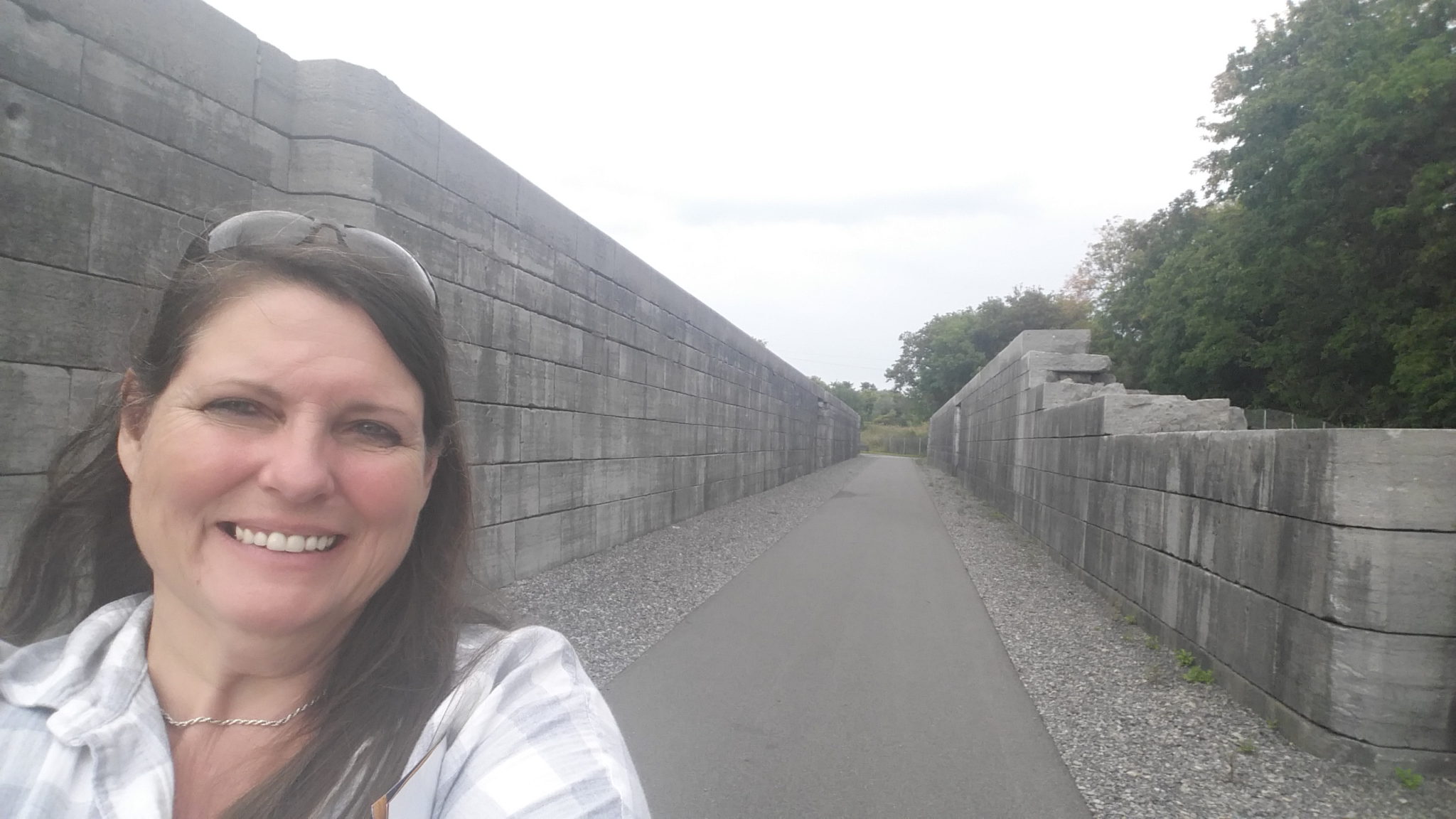 Staci trying to get a photo of herself touching the Canal while I was on the phone with Jill. Staci also has a souvenir from the place that has it's own story. Made me laugh as hard as the stone is even 205 years later. That is all I can say on that.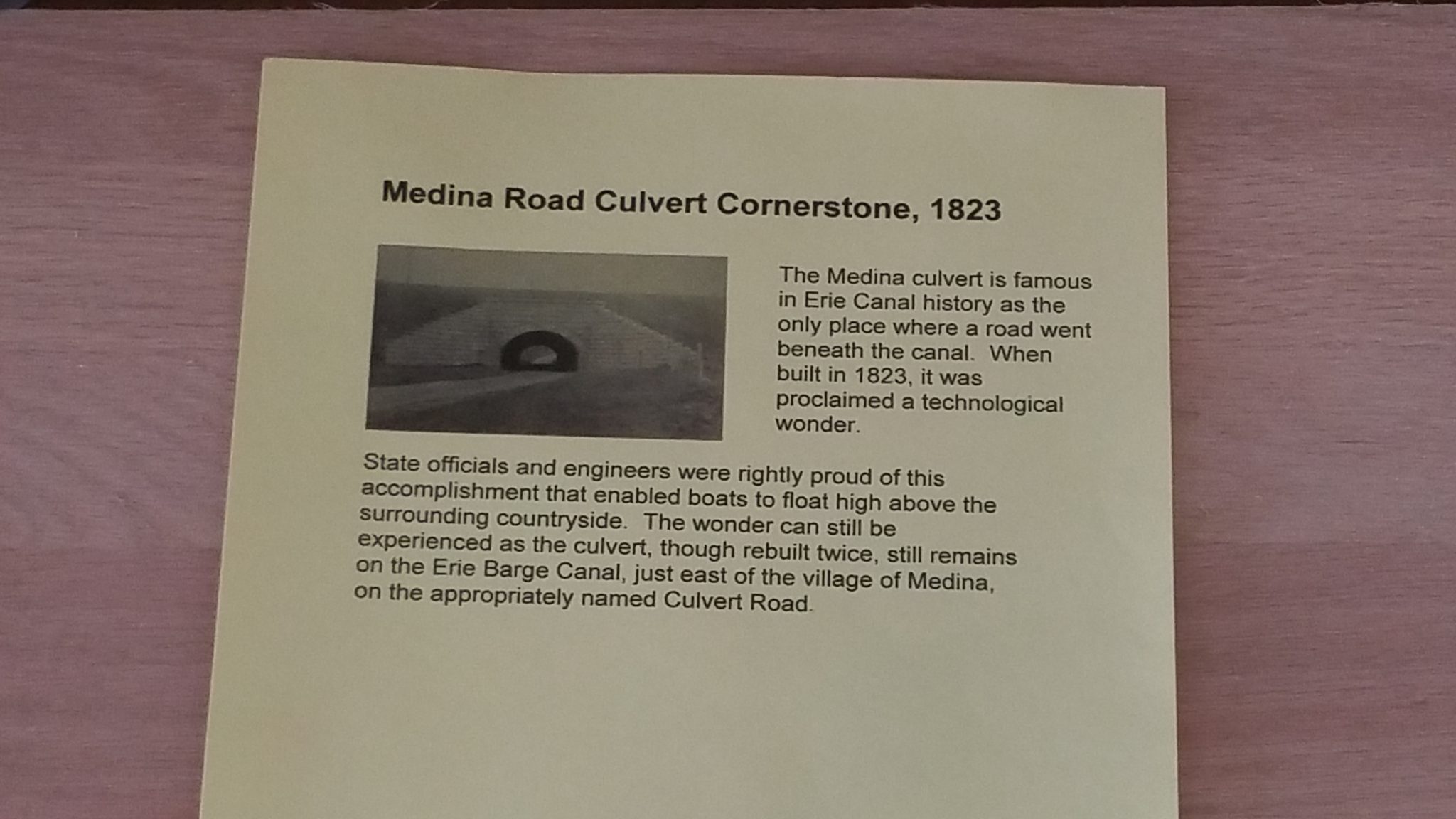 Staci just loves the history of some things we come across and wants to get a photo to remind herself.
Considering the ease that we visited this place and that everything was right on the road it was absolutely worth seeing and I learned a little history in doing it. Drat that learning while also enjoying yourself thing.