We were excited to enter New York, it touches the Atlantic Ocean. We will have gone from Coast to Coast. My Brother Glen was actually in New York city at the time. Staci and I thought hey let's call him and have a late dinner New York style. Only one big problem came up with a sign that we read a couple of seconds later. It said New York City 490 miles away. Scratch that idea. We are in New York State, just still not near the coast.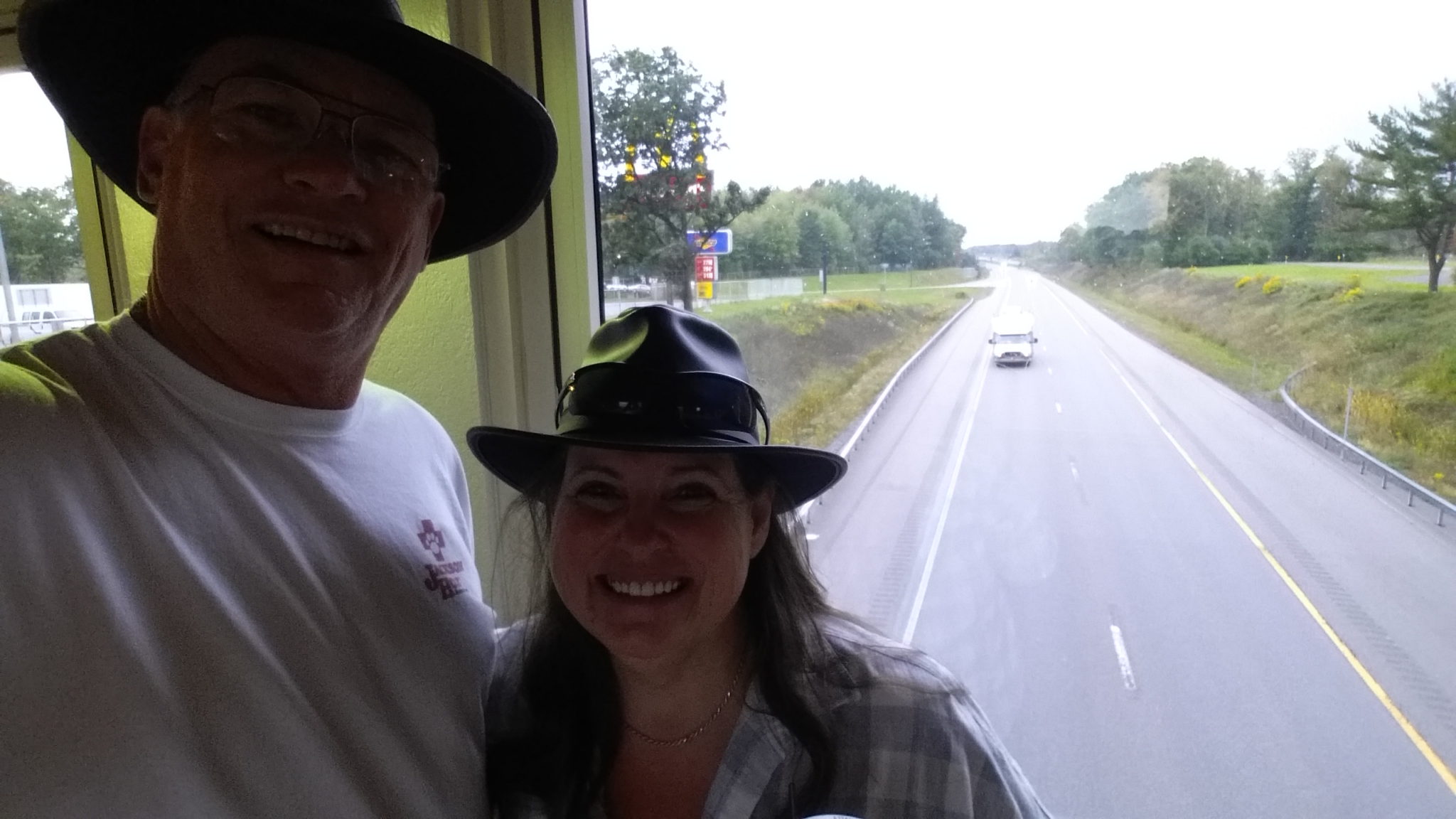 On the way to New York it was fascinating to Staci the rest stops were located between the Interstates and over them in parts, Hence the photo of us overlooking the interstate. This is because it is a toll road and they do not let you off without paying a fee. Thus the Service stops as they call them located in and over the Toll interstate roads.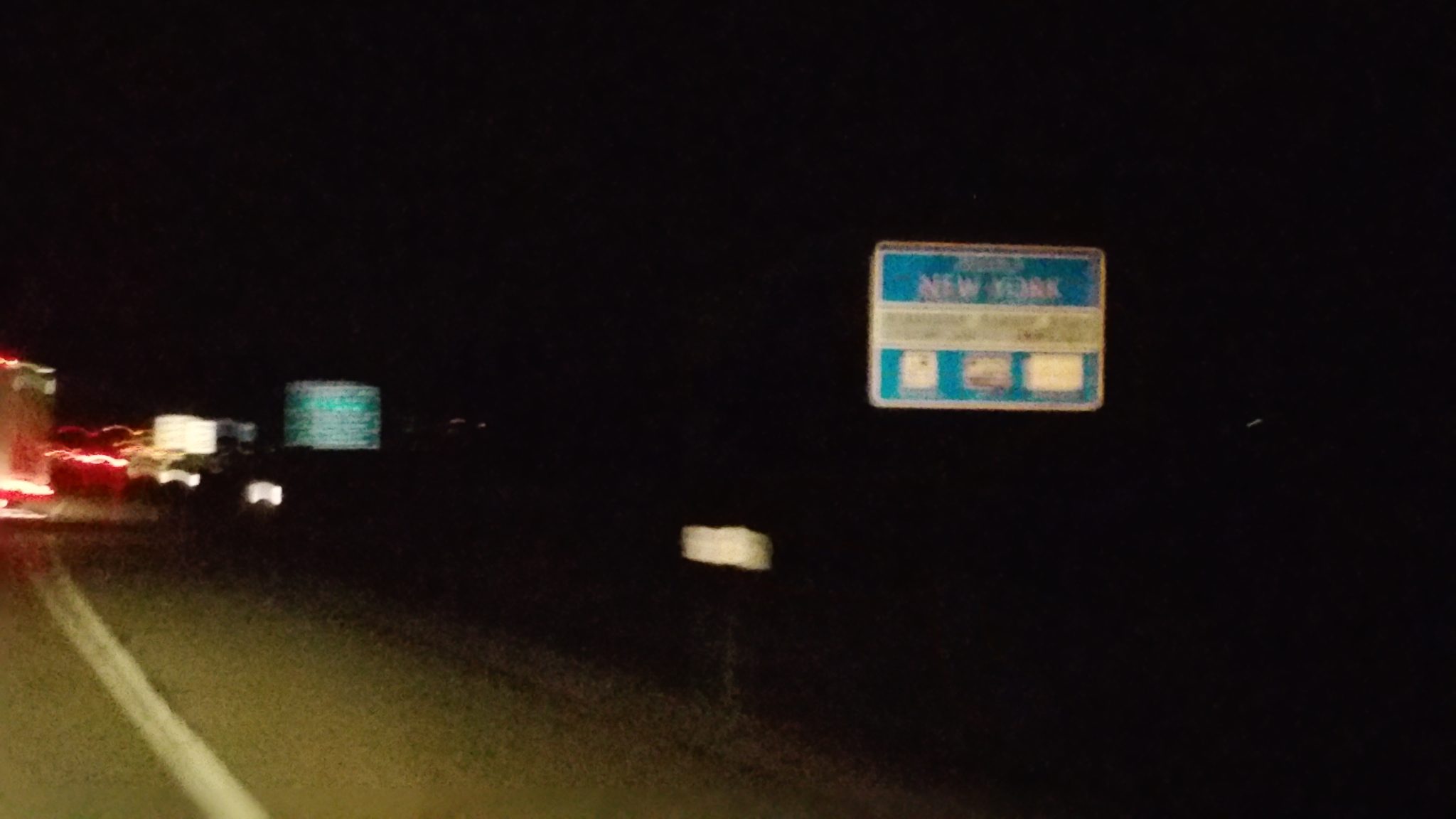 That is the Entering New York State sign. Clearly it says that. Sorry Baby just a little tease. We had missed the First 2 signs thus why the feature picture with the I love NY. Going for the backup photo and heck you can't throw a rock in the state without hitting a toll booth.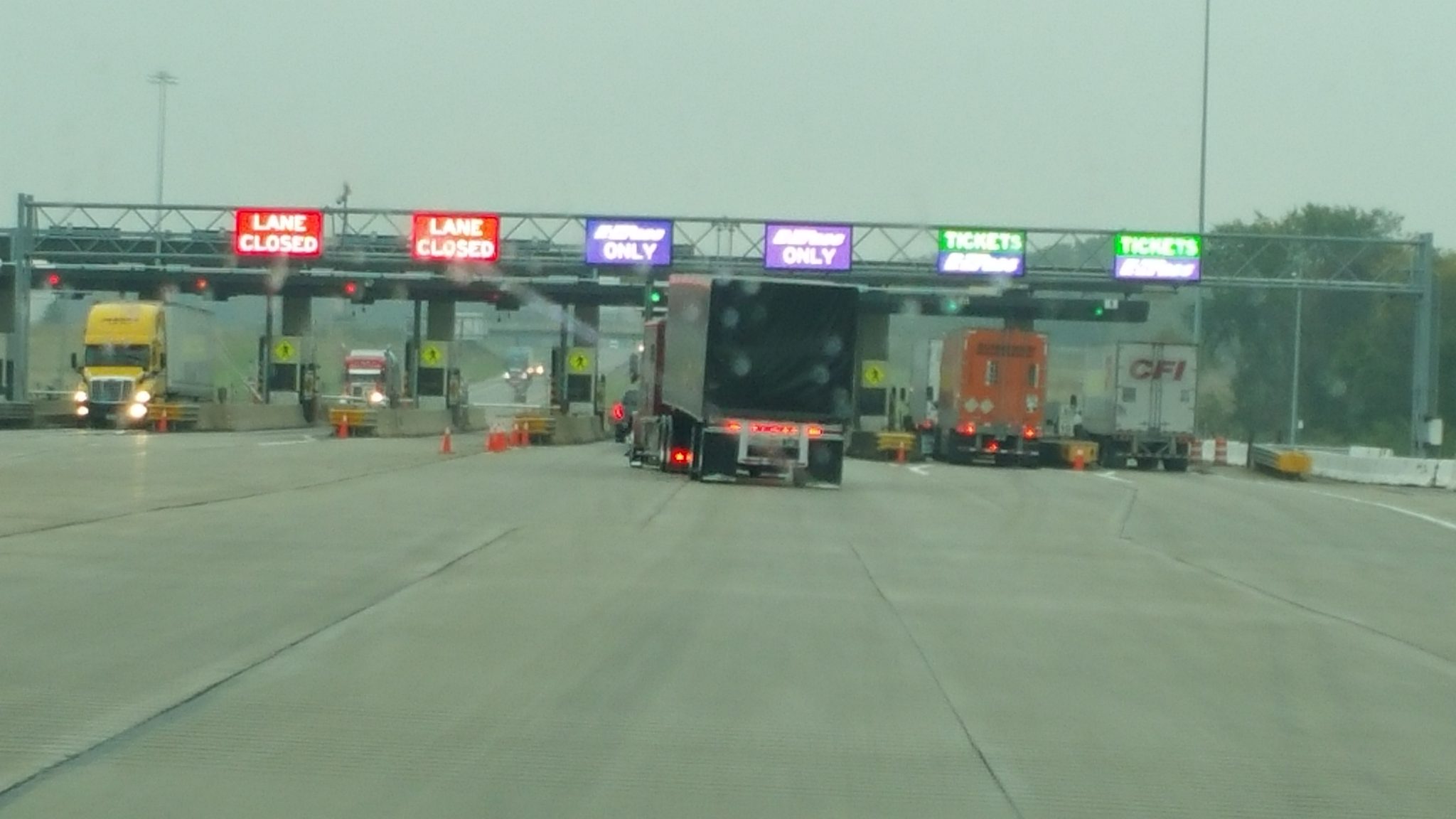 Did we mention it cost money to drive on the Freeways in the east. Hence they are not called Freeways out here, rather toll roads. Toll roads Su…….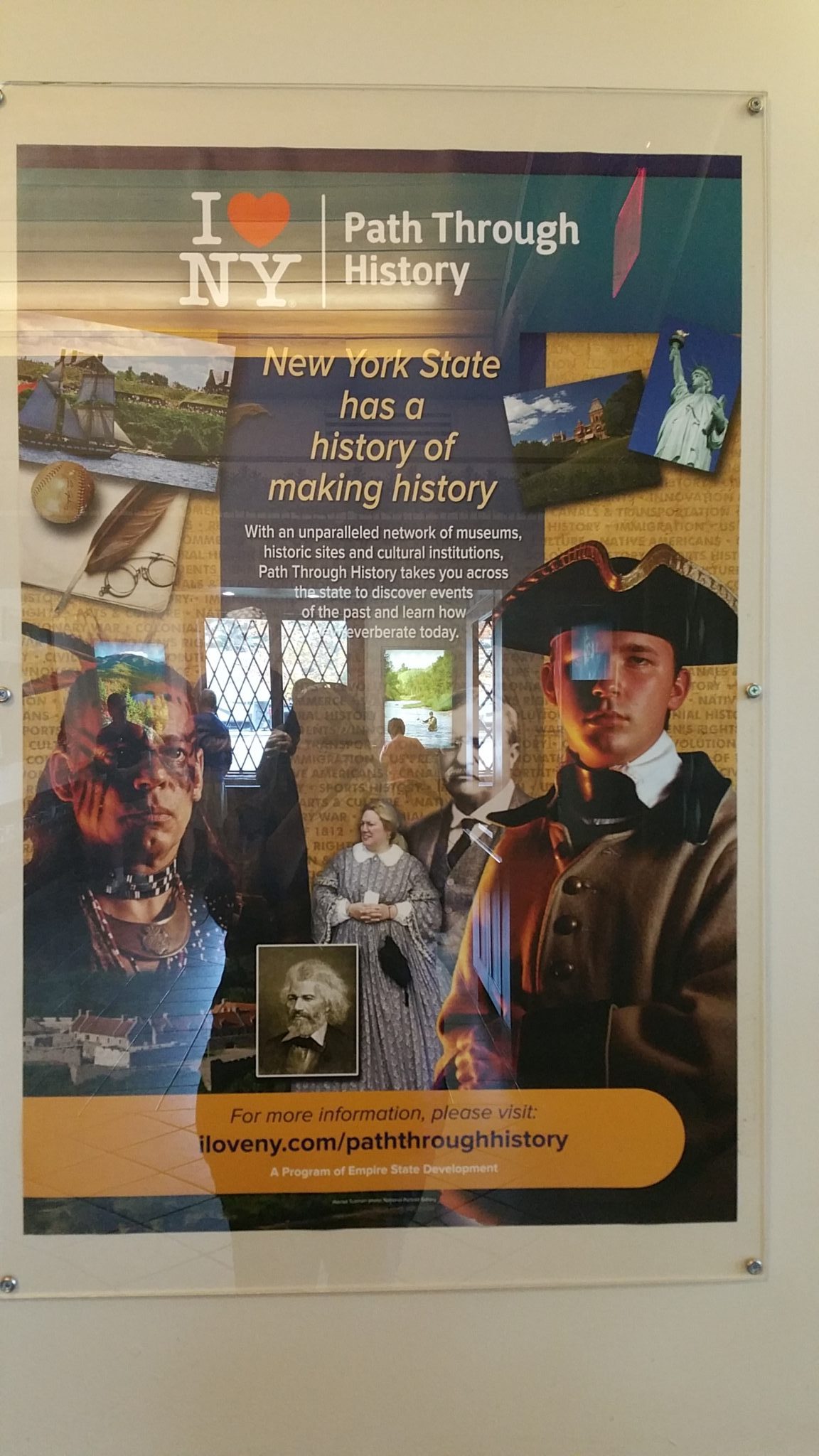 Staci still trying to get that we are in New York sign somehow. I gotta admire her preservation in this New York sign thing.
Even though not close to the Atlantic, we are getting closer.